Looking for a fun Thanksgiving activity for kids? Download and print these free printable Thanksgiving Turkey coloring pages for kids!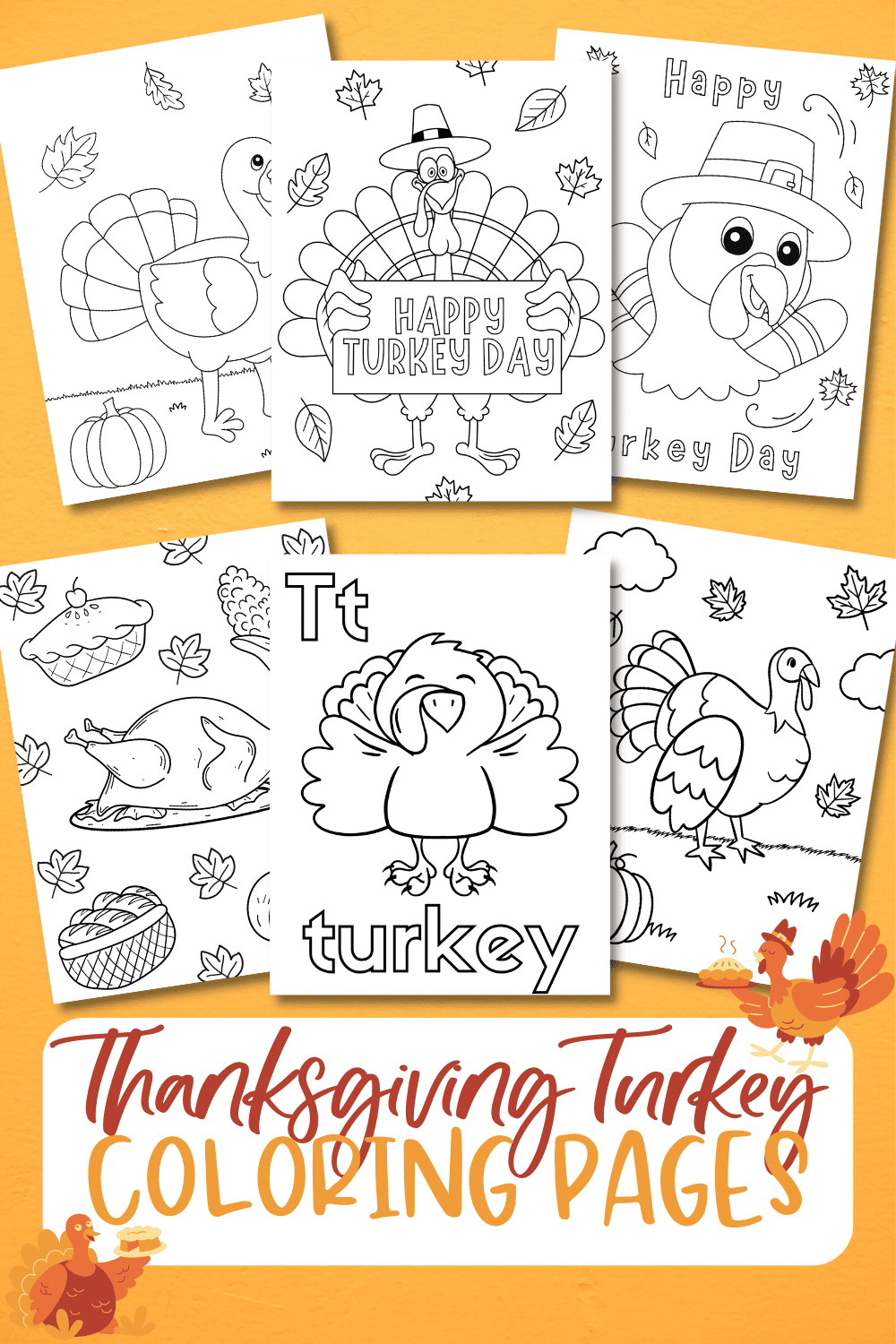 These Thanksgiving coloring pages feature a variety of cute turkeys, such as baby turkeys and cartoon turkeys.
These turkey coloring sheets are perfect for kids of all ages, including toddlers, preschoolers, elementary school-aged children, older kids, and even teens. There's a diverse range of turkey templates suited for different skill levels and ages. They're perfect for classroom use, Thanksgiving parties, and Thanksgiving activities at home.
This Thanksgiving activity is a fun way for your kiddos to celebrate the holiday and stay entertained during your festivities on Thanksgiving Day!
These free printables provide numerous advantages for children of all ages. They enhance fine motor skills, hand-eye coordination, and focus. It's also a perfect activity to improve creativity and imagination.
For hours of Thanksgiving fun, pair these free coloring pages with these fall coloring pages, Thanksgiving crafts, turkey crafts, or this Thanksgiving bingo printable game.
Jump to:
Supplies Needed
printer paper
crayons, markers, colored pencils, or other art supplies
downloadable PDF coloring page(s) of your choice
printer ink
Turkey Coloring Pages for Younger Kids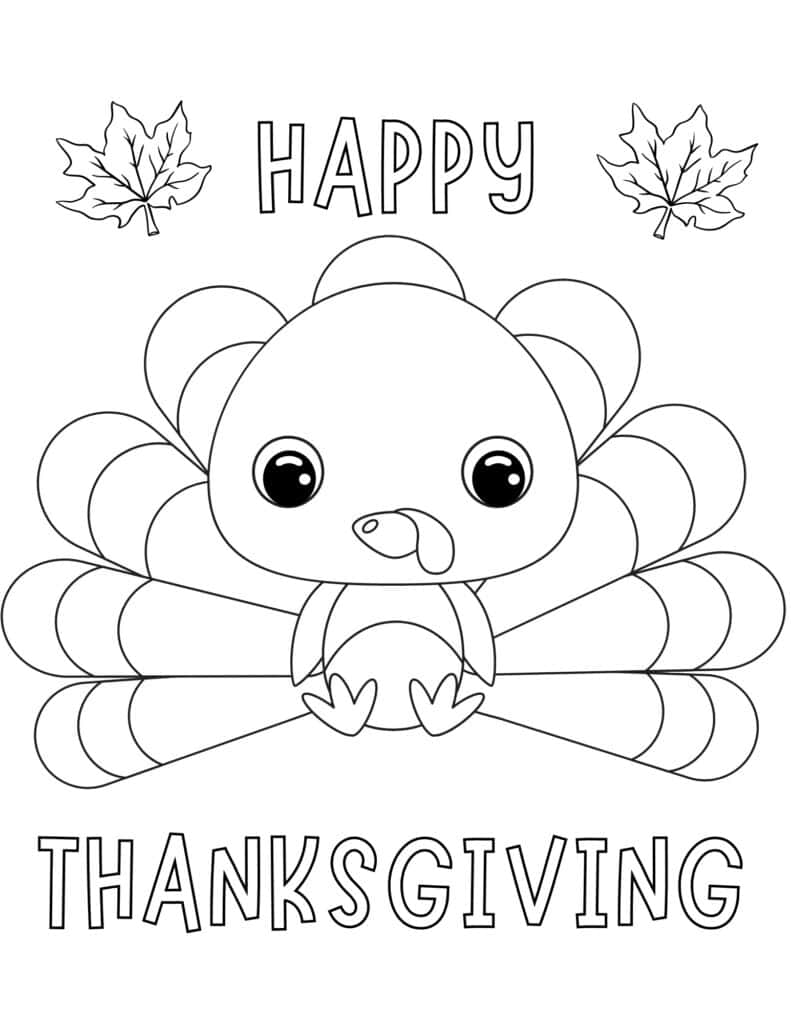 This adorable baby turkey with big feathers that are just waiting to be colored in with a variety of fall colors.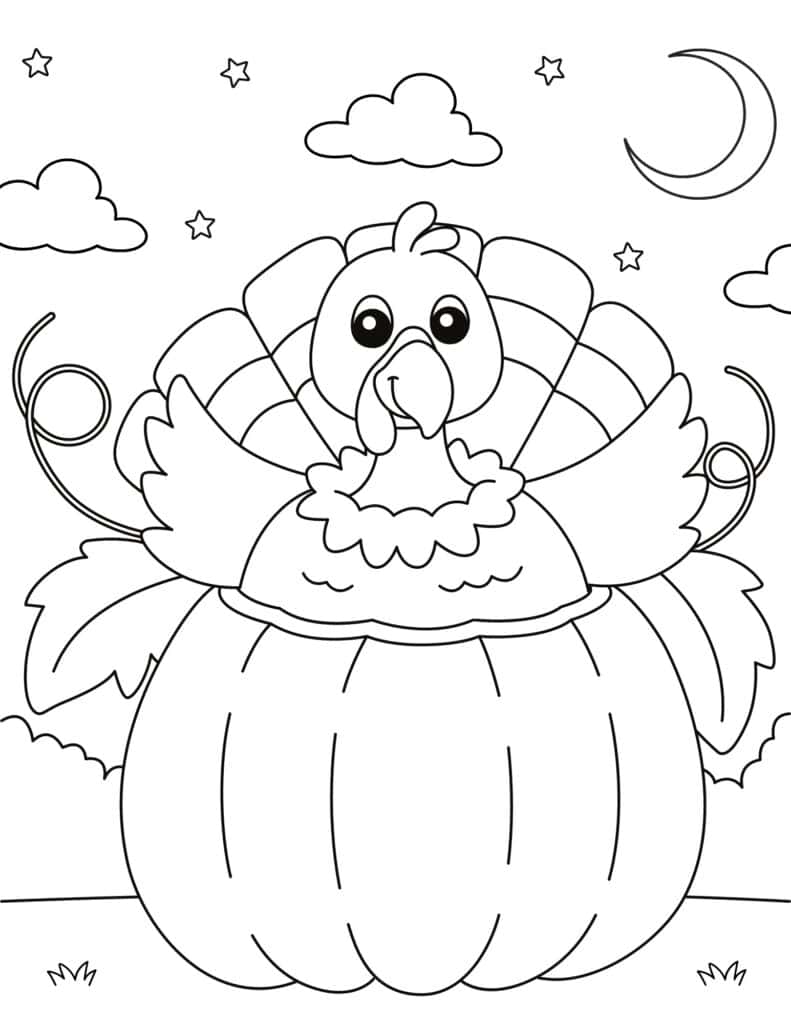 An excited little turkey is popping out of this pumpkin. He's ready for all the Thanksgiving fun and festivities!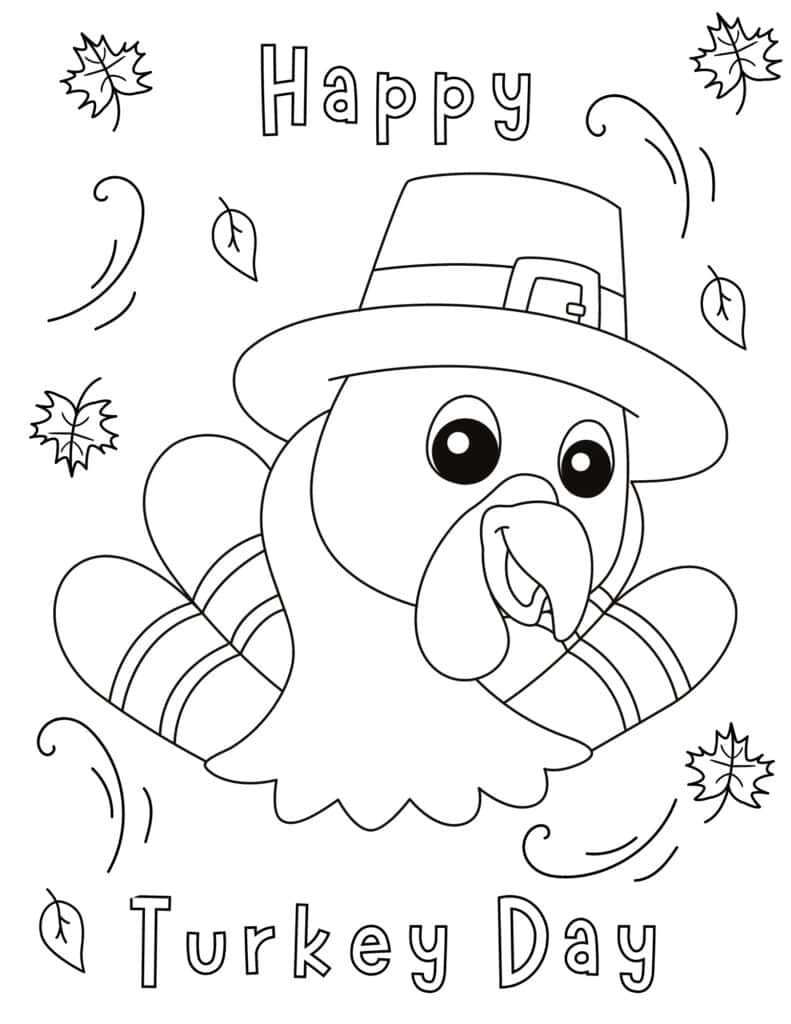 Happy Turkey Day! Enjoy adding color to this festive turkey who is wearing a pilgrim hat with swirling fall leaves blowing around in the background.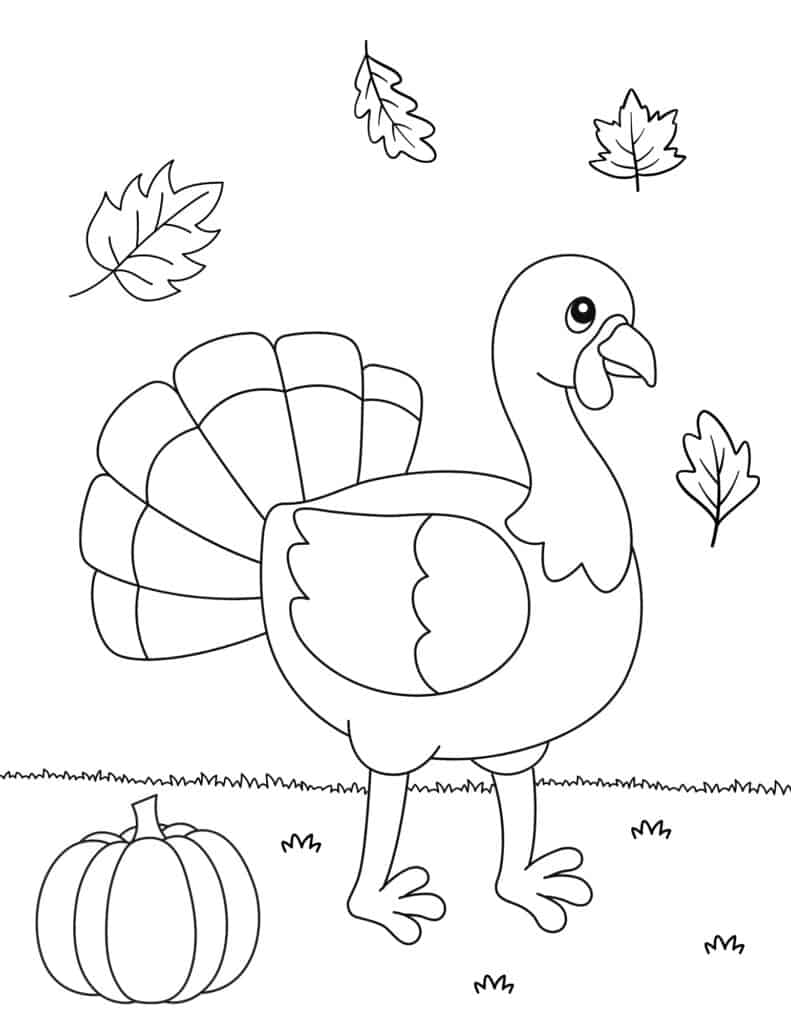 This adorable turkey is walking in a field with various autumn leaves in the background.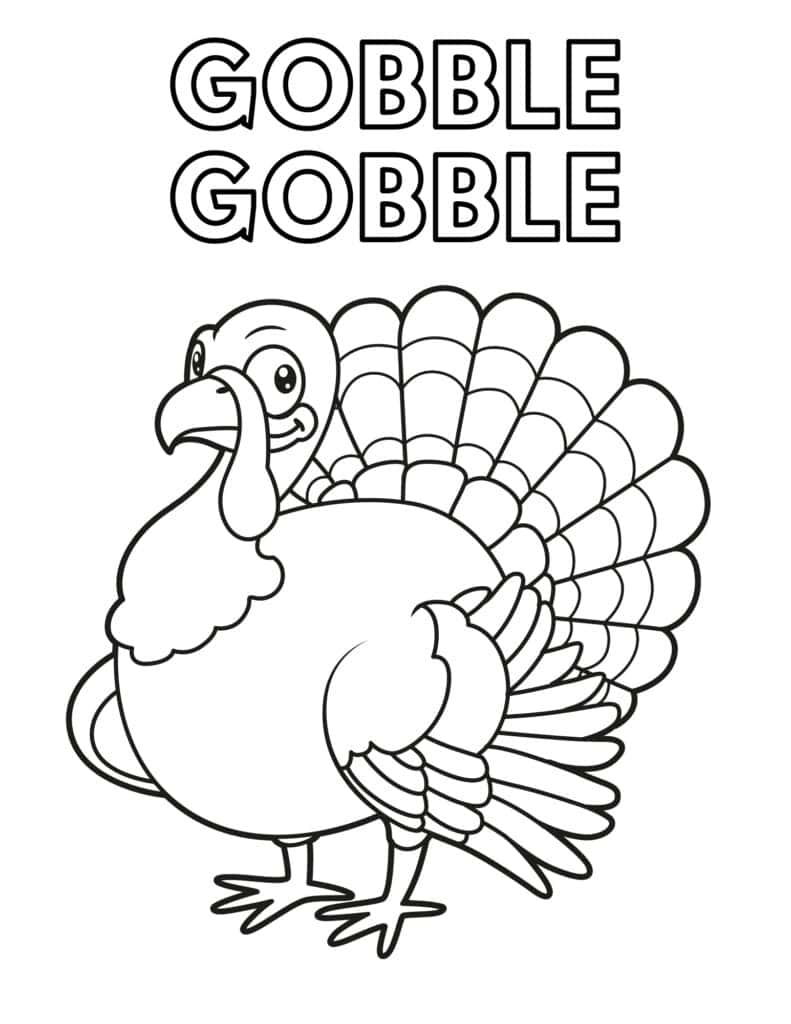 This large bird has long, intricate feathers that would look great colored in with festive Thanksgiving colors such as reds, oranges, and browns.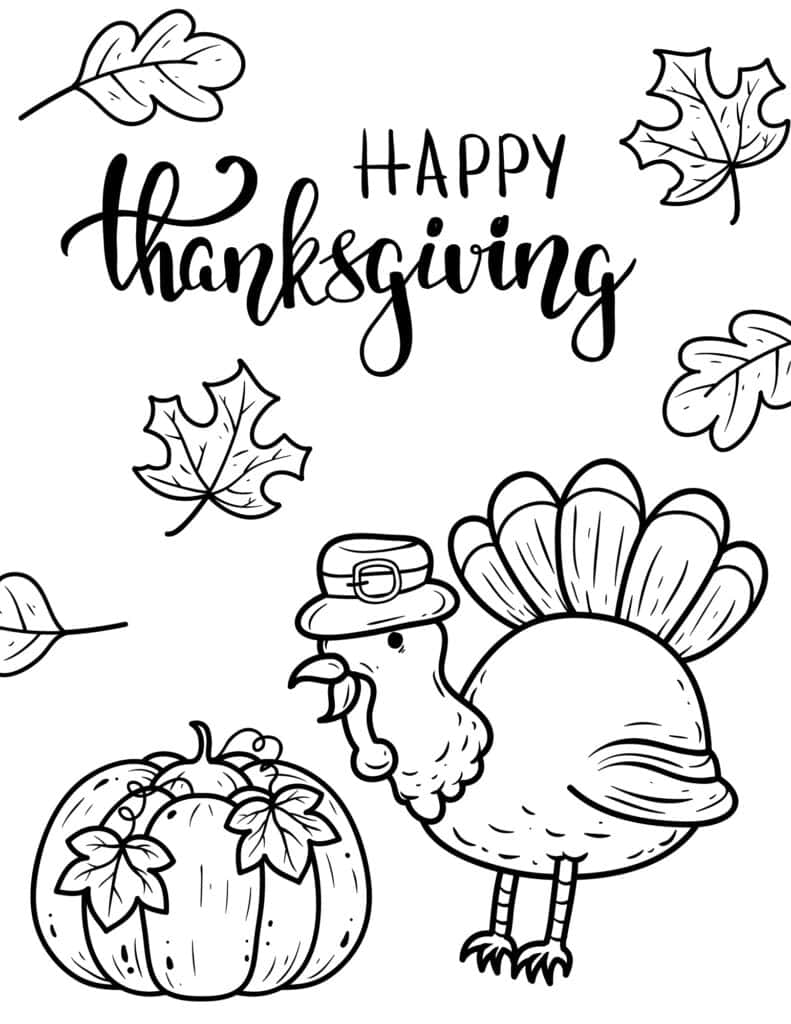 Nothing says Happy Thanksgiving like a turkey in a pilgrim hat, pumpkins, and autumn leaves. This printable page has it all!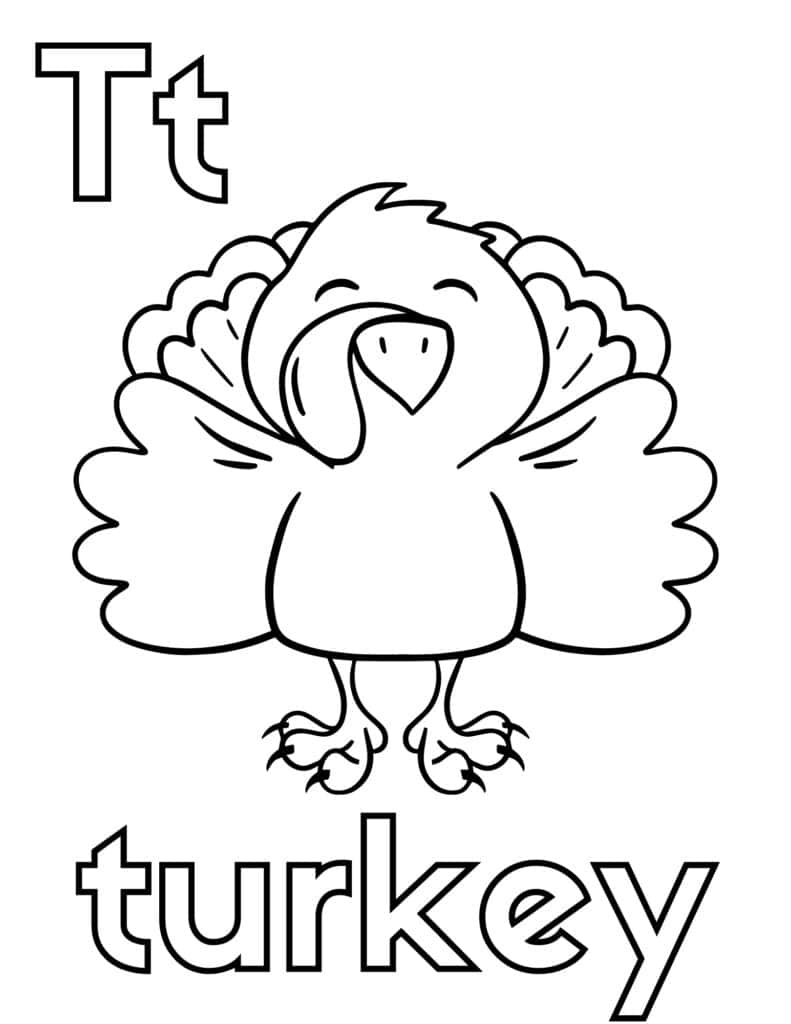 Teach your young children about the letter 't' and the word 'turkey' with this very simple coloring page.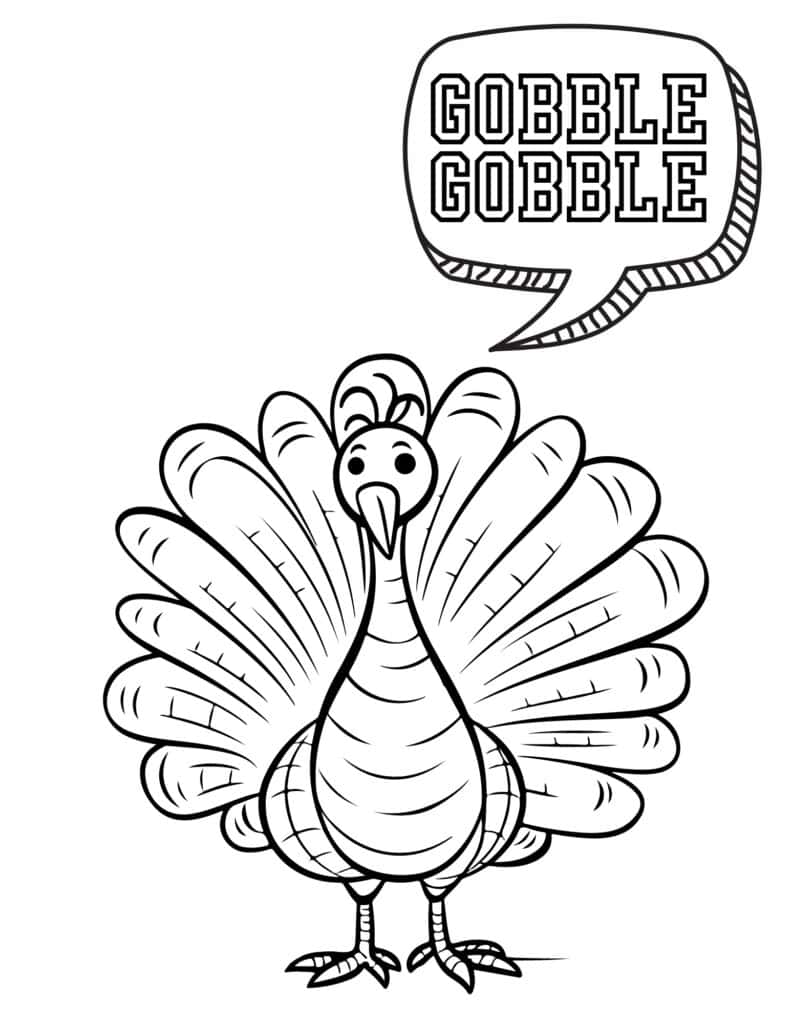 This big cartoon turkey will bring a touch of humor and playfulness to your Thanksgiving celebration. There's plenty of blank space to add your own fall elements to the design.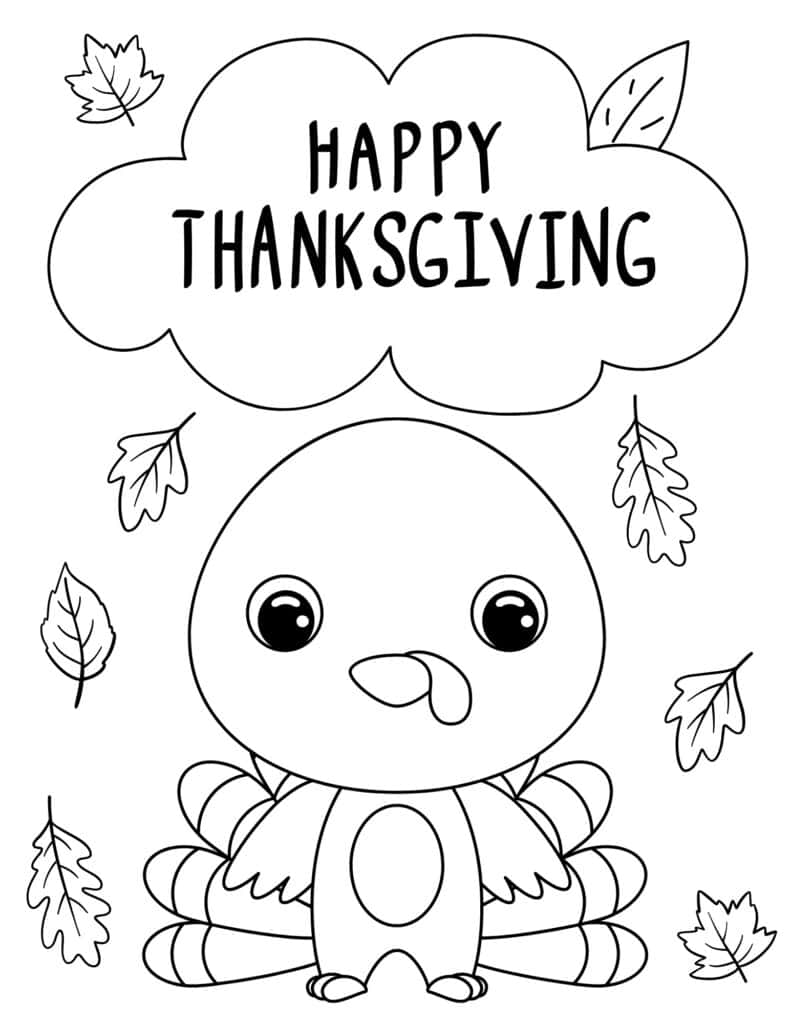 Invite your kids to engage in festive fun with this Happy Thanksgiving coloring page featuring a cute little baby turkey and fall leaves.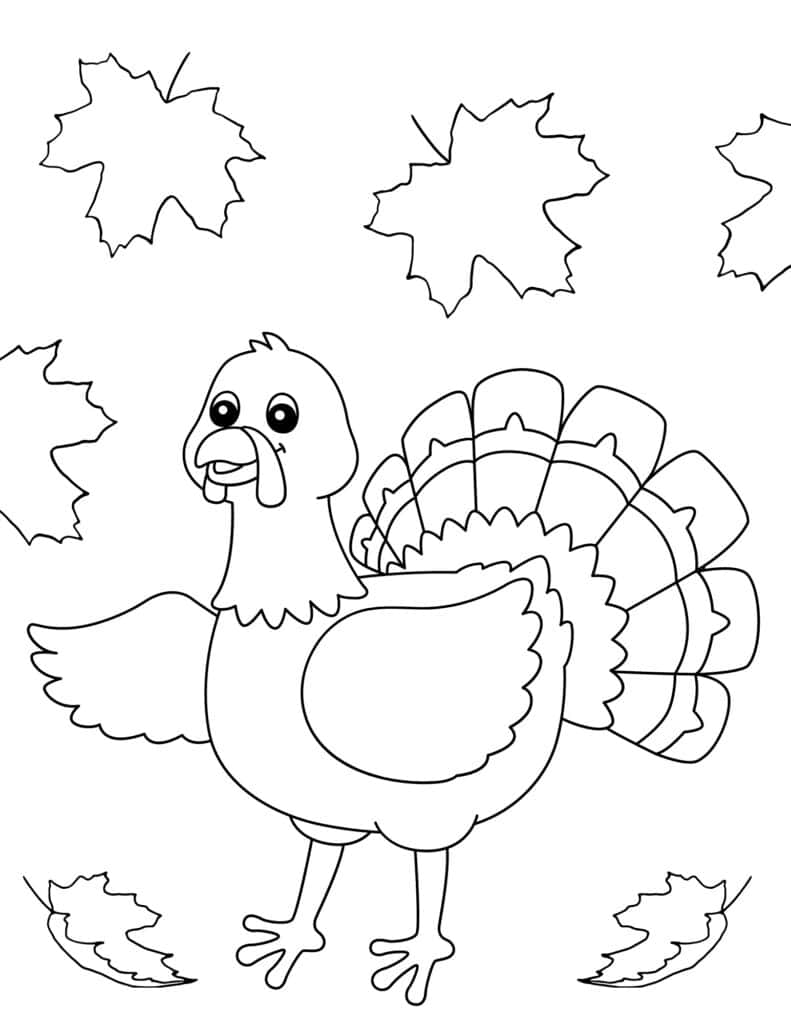 This simple sheet features big maple leaves and a basic turkey design. It's a great choice for preschoolers and elementary school-aged children!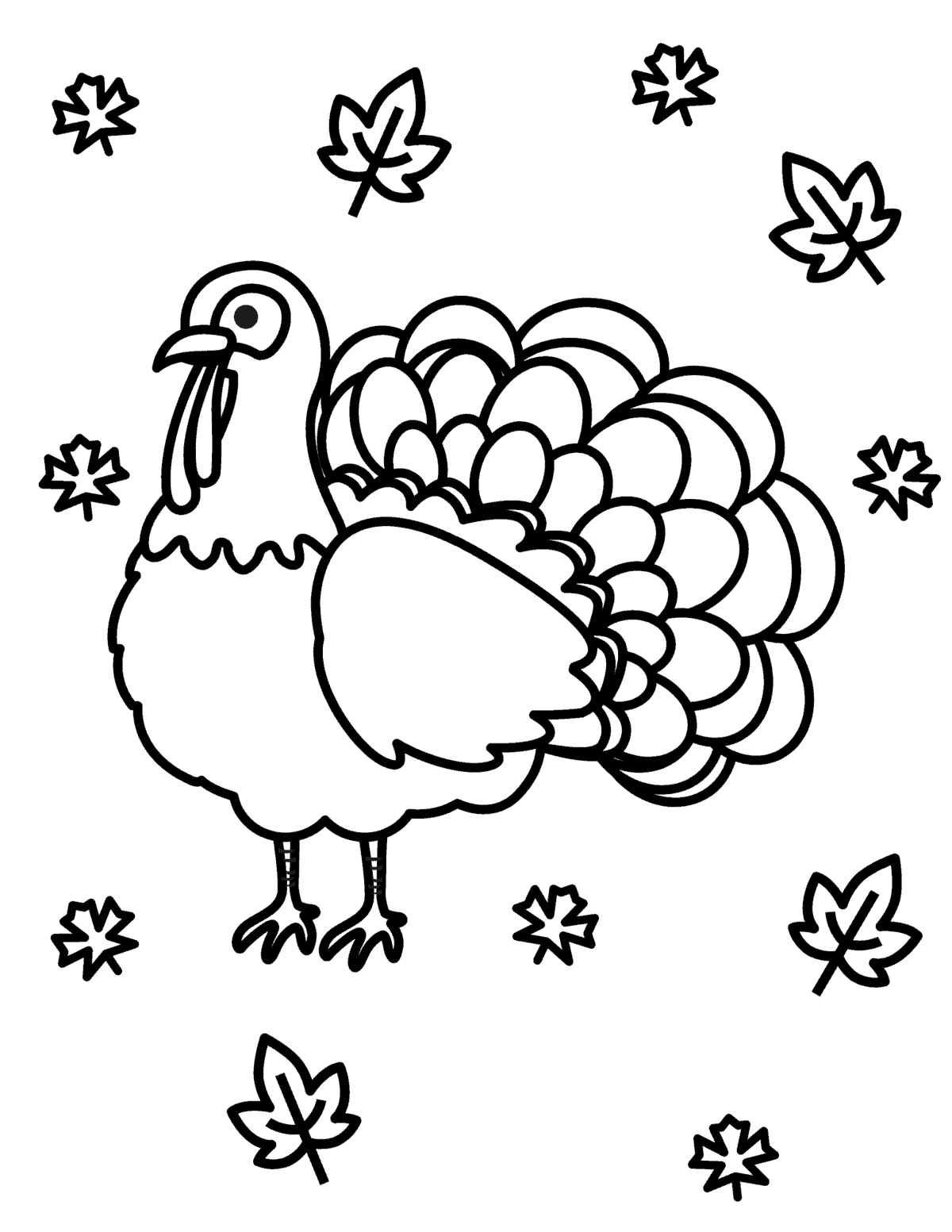 This boldly drawn turkey is an excellent option for the little ones! The simple design makes it perfect for a quick Thanksgiving activity before the big dinner!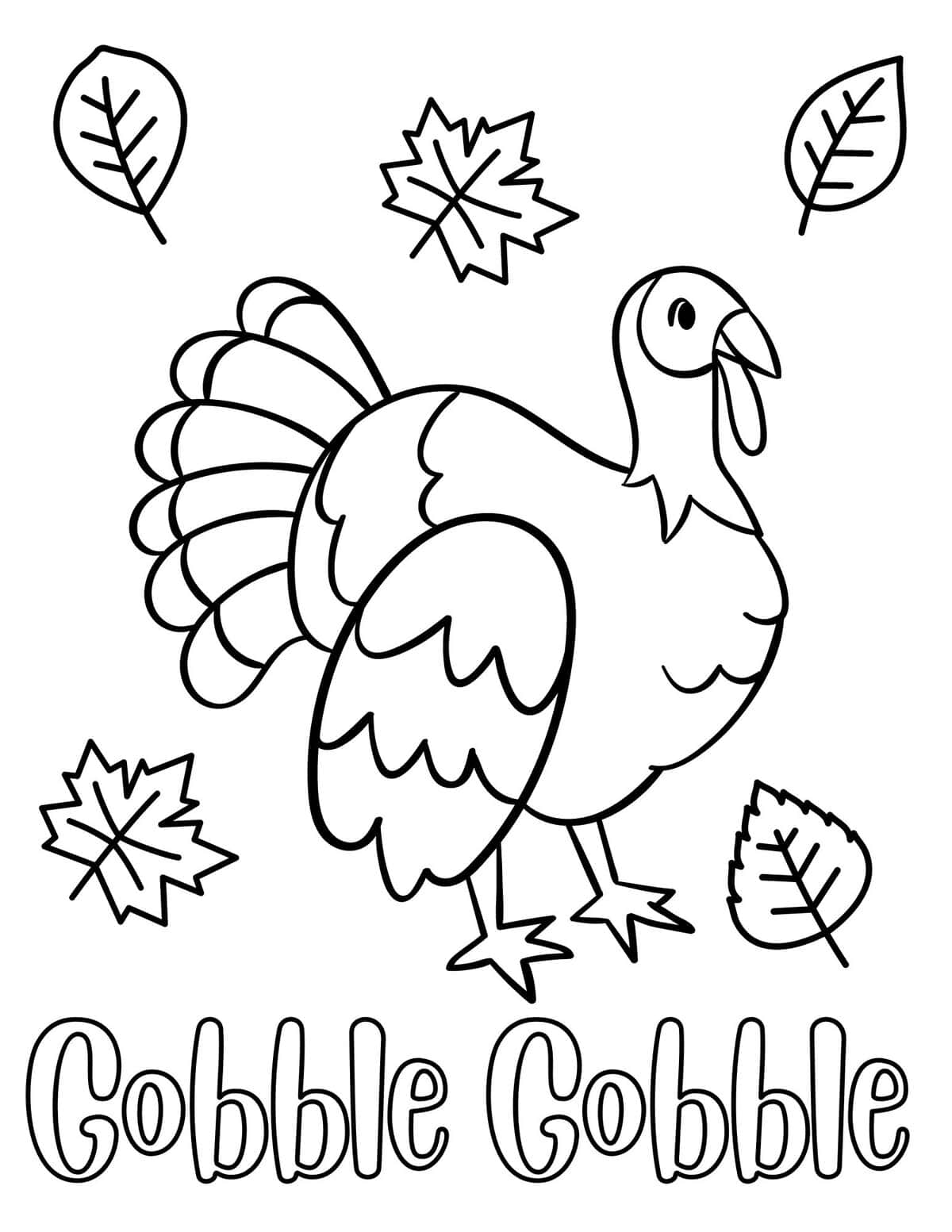 This gobble gobble sheet is a good choice for toddlers since it uses simple outlines that are easy to color.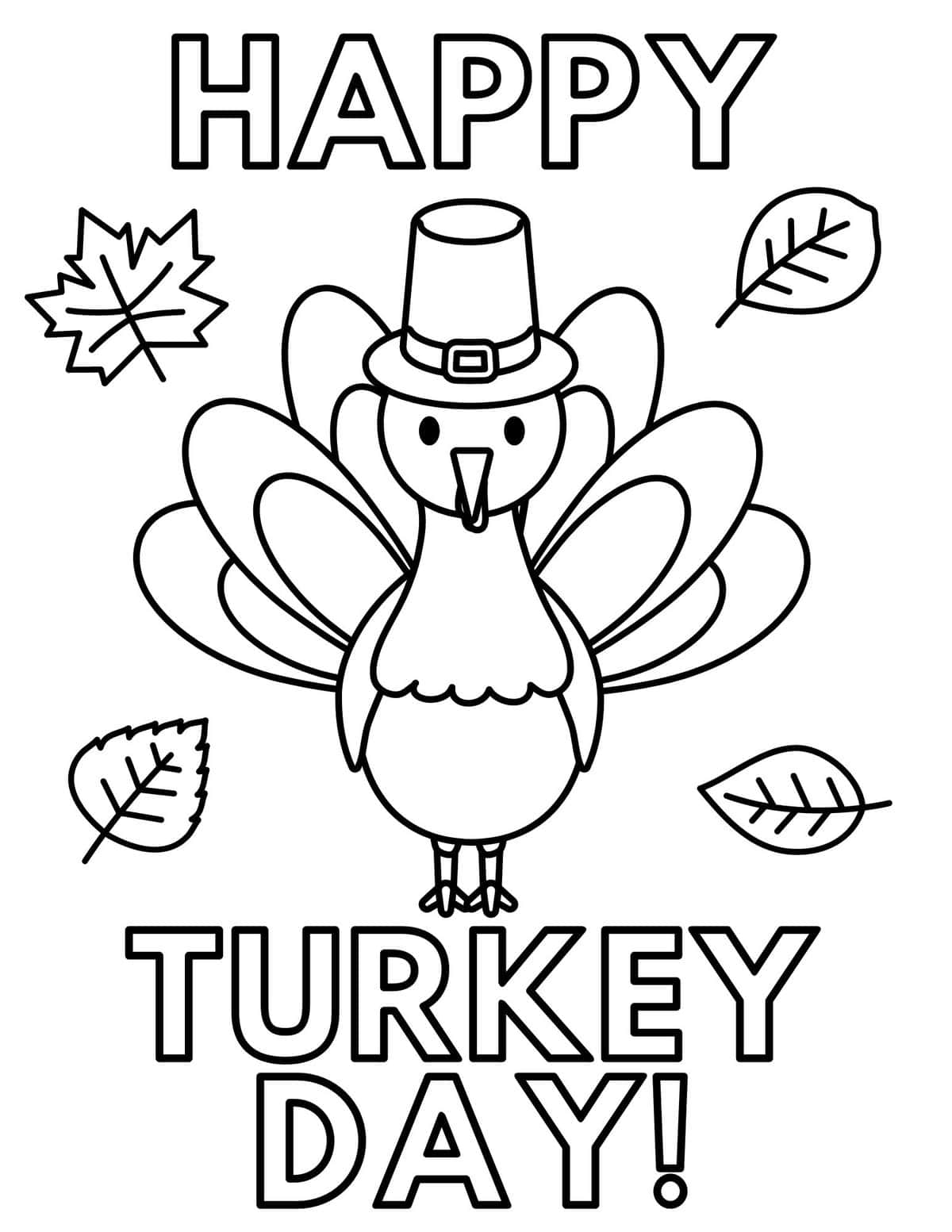 This adorable turkey wearing a pilgrim hat is all ready for the big day!
Turkey Coloring Pages for Older Kids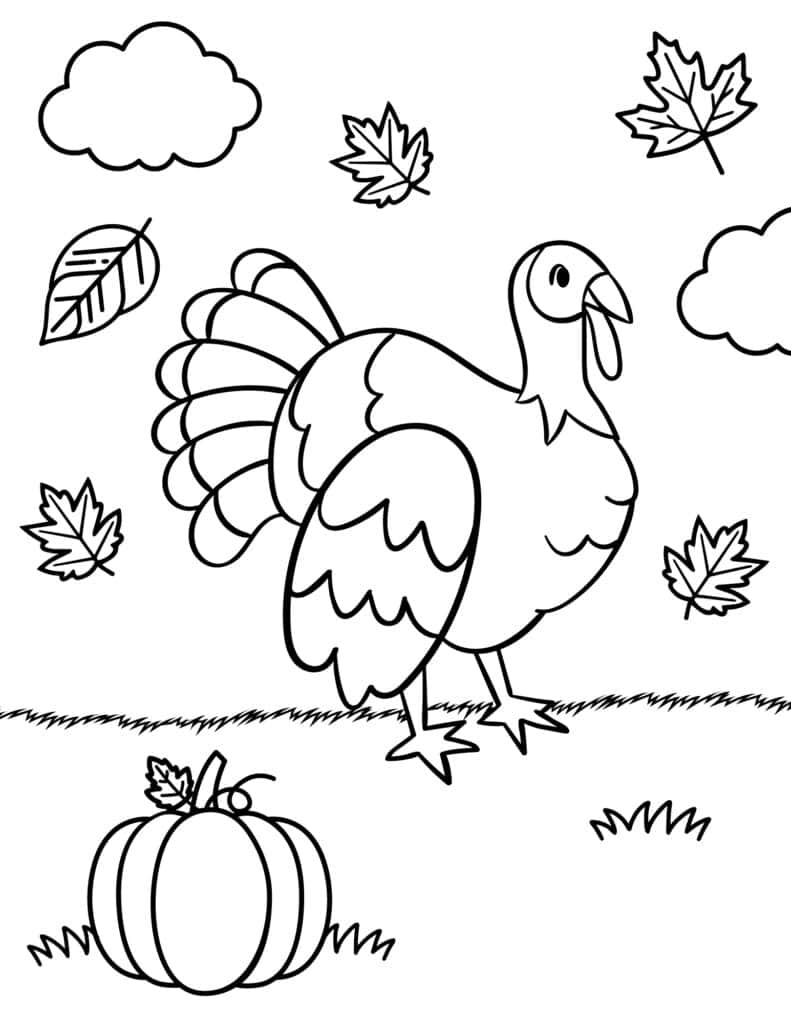 Here's a wild turkey in its natural habitat. For an added touch of autumn magic, there's a lone pumpkin resting on the ground and leaves falling from the sky.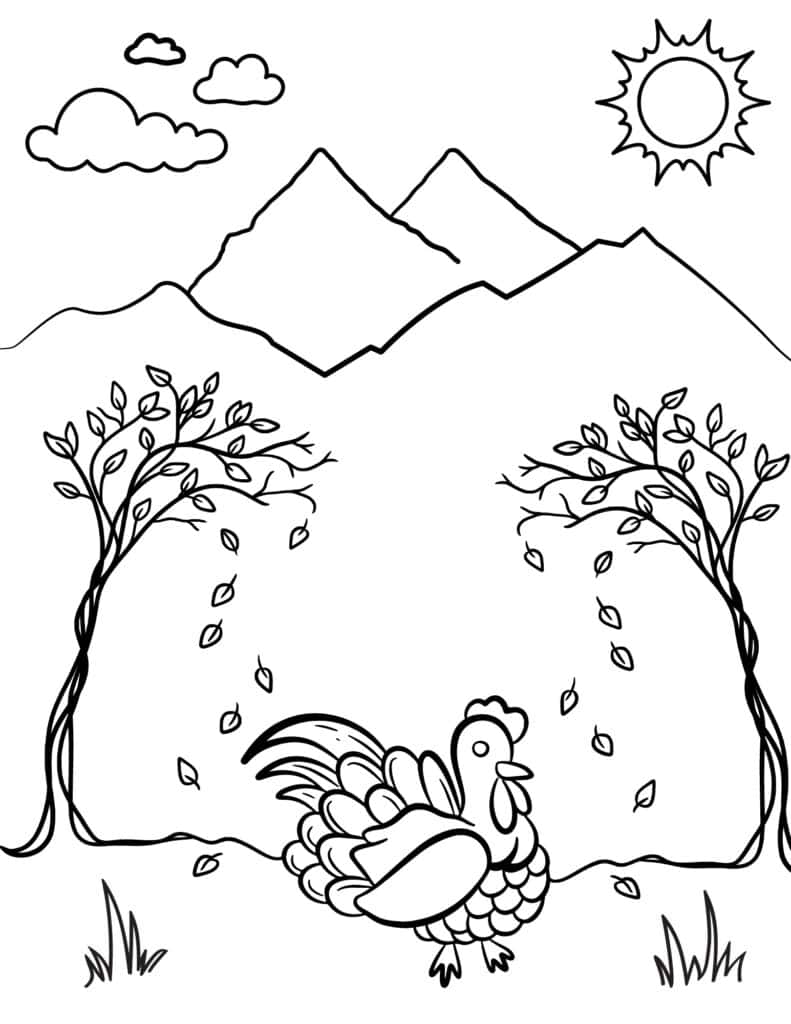 This wild turkey page features fall trees and majestic mountains in the background. There's a lot to color in, so it will keep your kiddos busy for a while!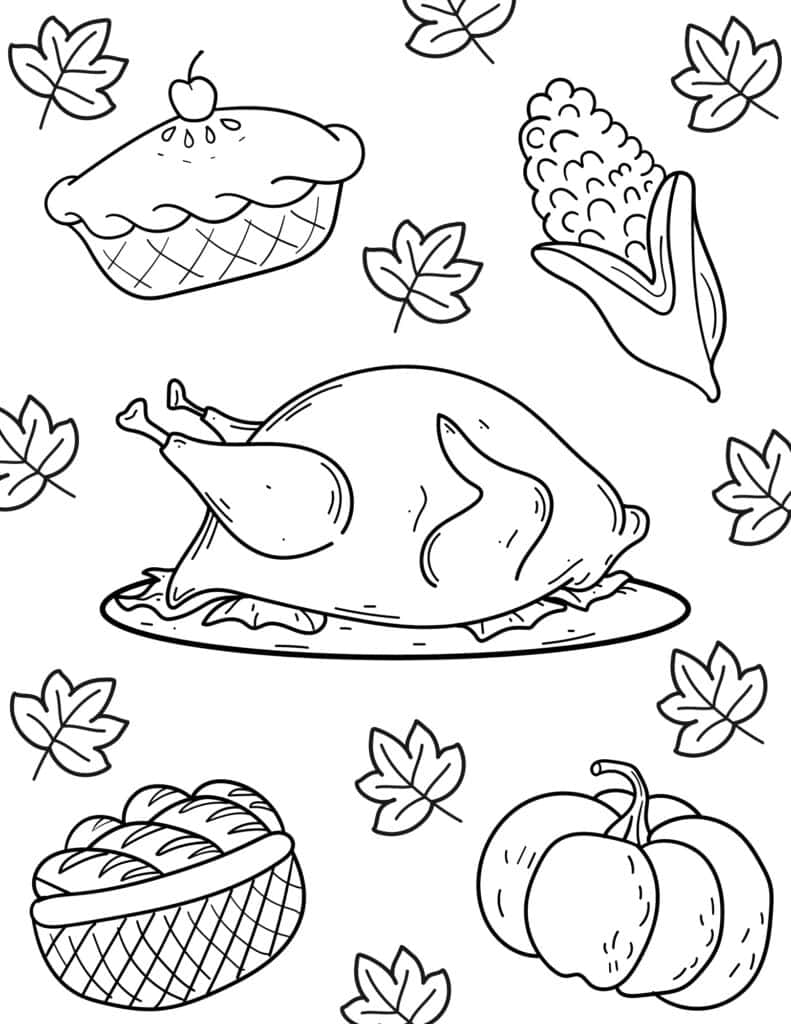 Get your kids in the mood for a Thanksgiving feast with this one, featuring a perfectly cooked turkey resting on a plate complemented by a spread of Thanksgiving treats, including pumpkin pie, freshly baked bread, and golden corn on the cob.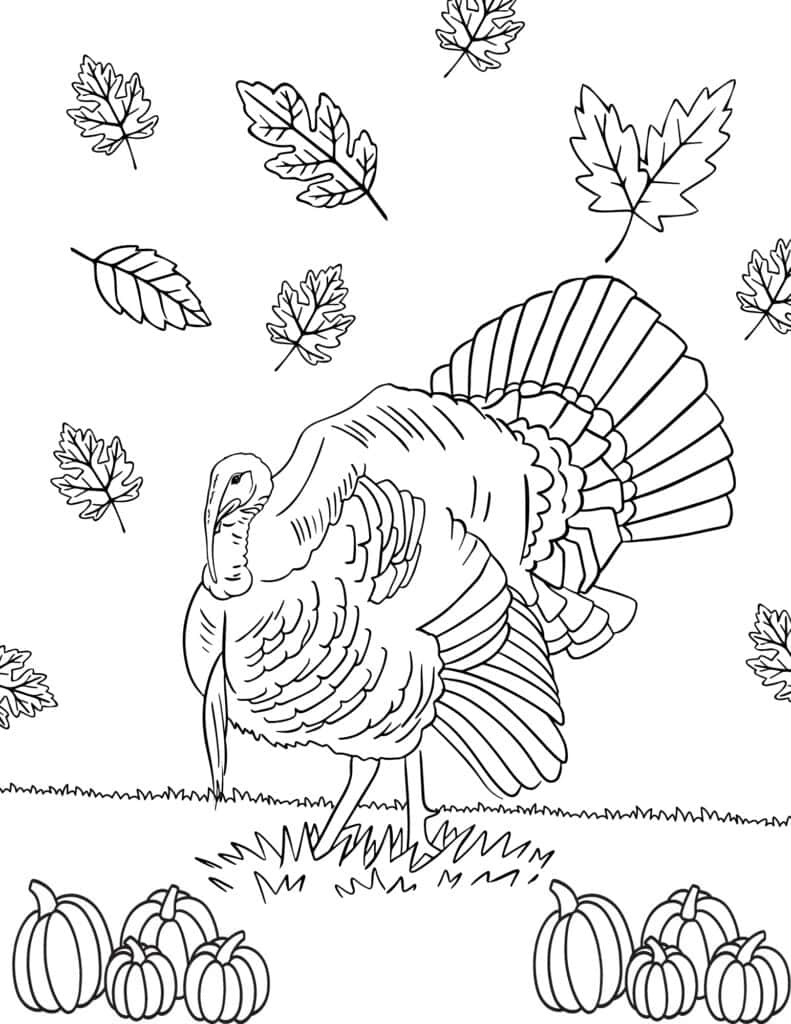 This turkey printable is a great activity to teach older kids how to draw turkeys! It also has a pumpkin patch that you can color in various shades of orange.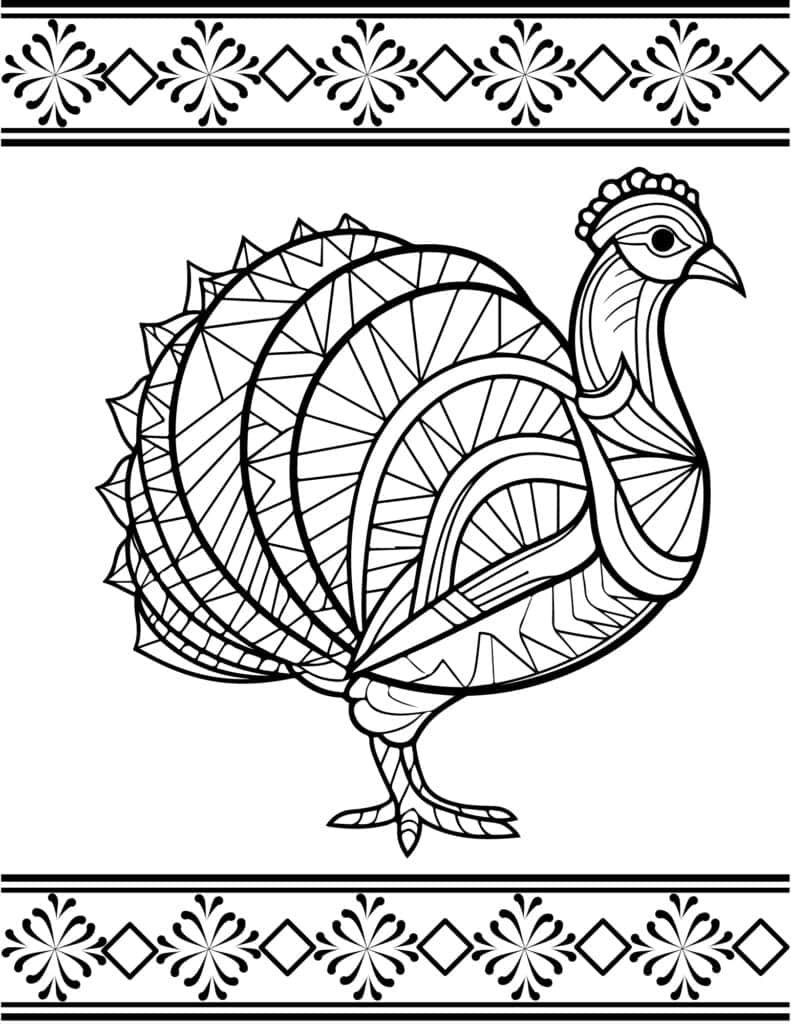 This mandala-inspired turkey, intricately designed with geometric patterns, is a perfect choice for older kids and teenagers. They will enjoy filling in the mesmerizing details of this one.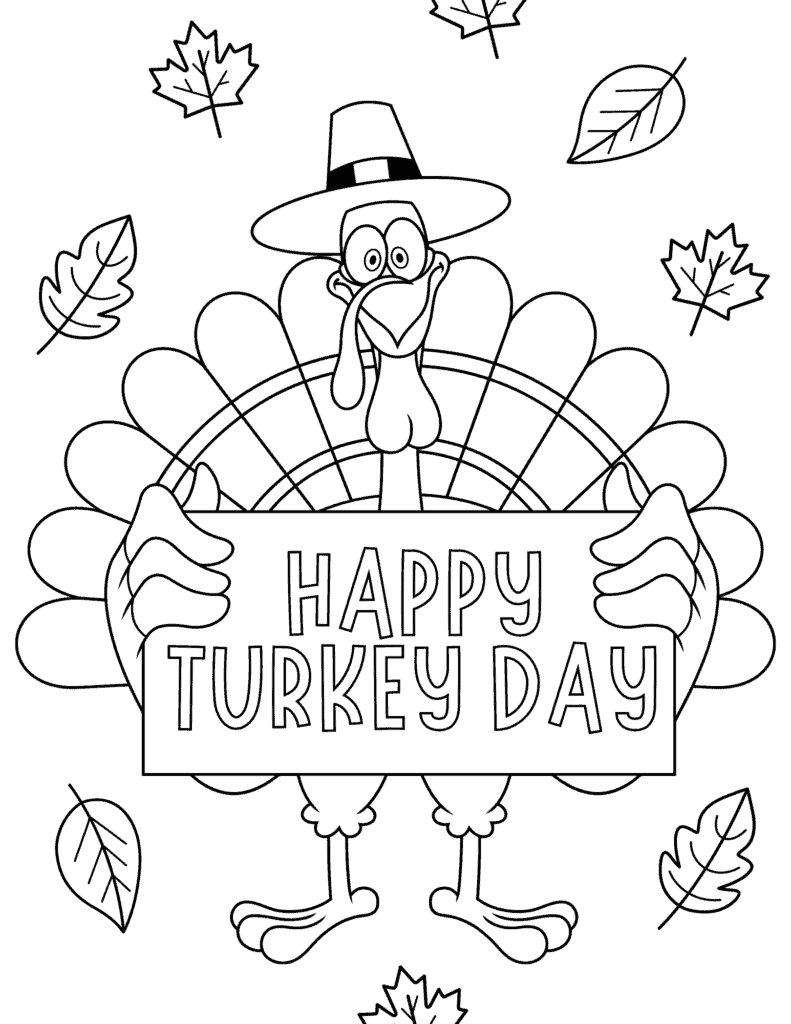 This turkey is wearing a classic pilgrim hat, holding a sign saying "Happy Turkey Day," inviting colorists to join in the festive celebration and cheerful sentiment.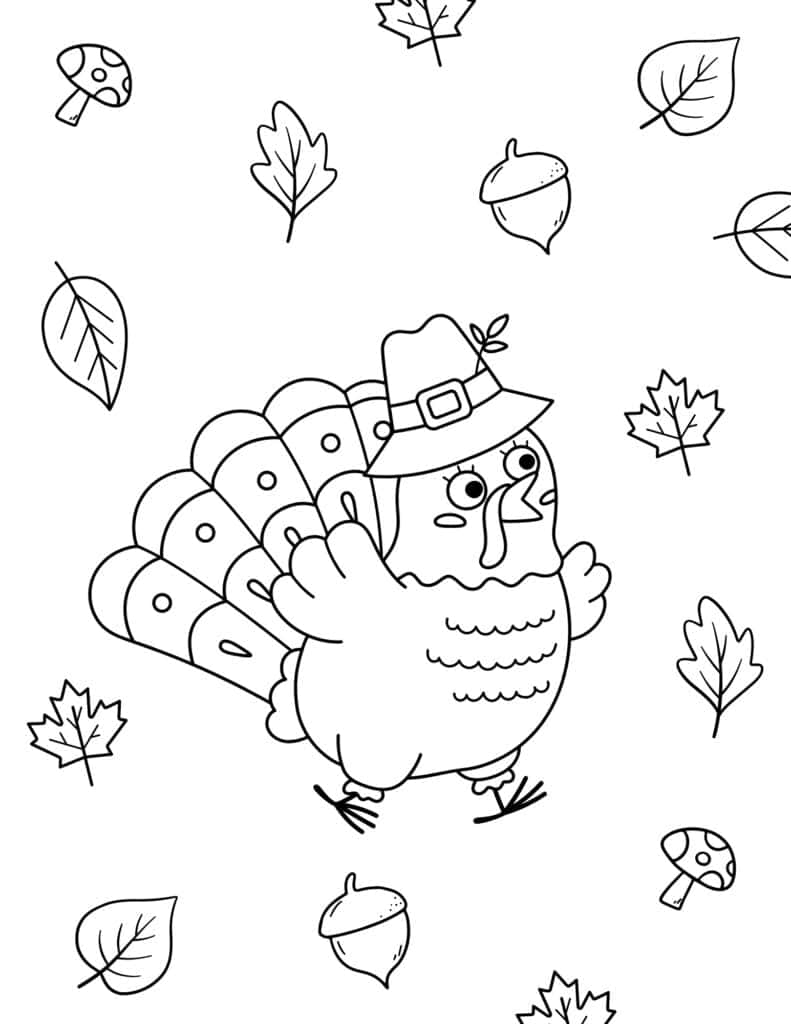 Fall leaves, acorns, and autumn mushrooms surround this little turkey. It would look great as a framed DIY Thanksgiving decoration for your home!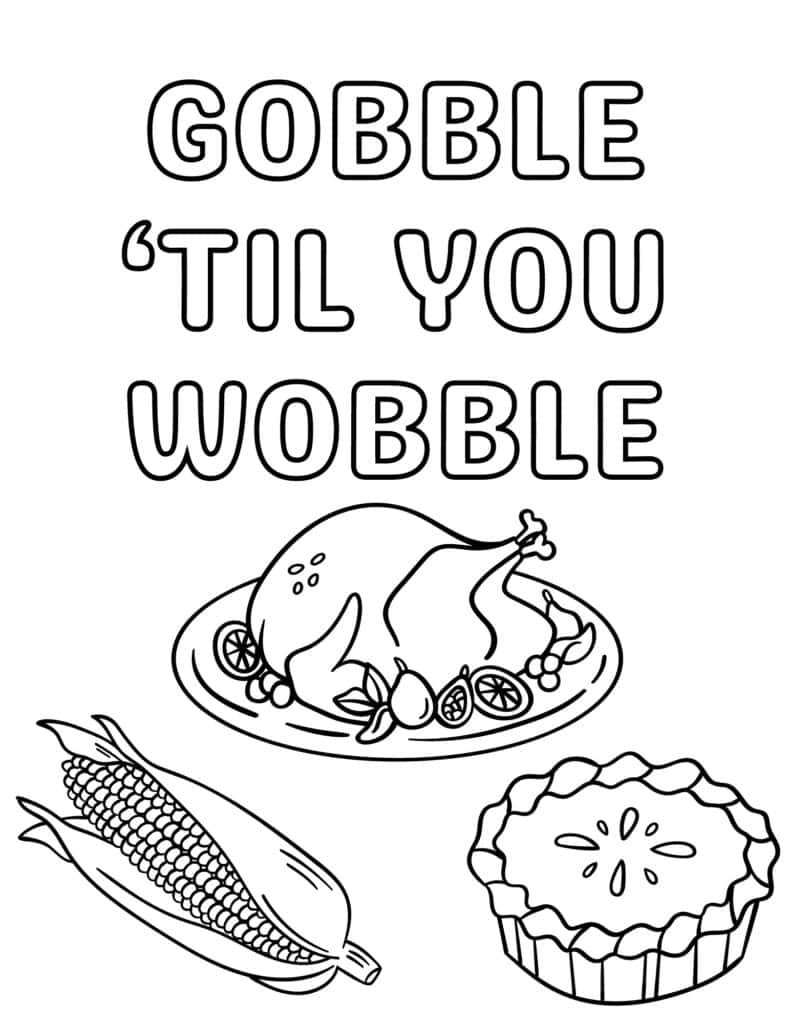 Gobble Til You Wobble! This one has a juicy cooked turkey, pumpkin pie, and fresh corn on the cob, inviting your little colorists to indulge in the joys of a Thanksgiving feast.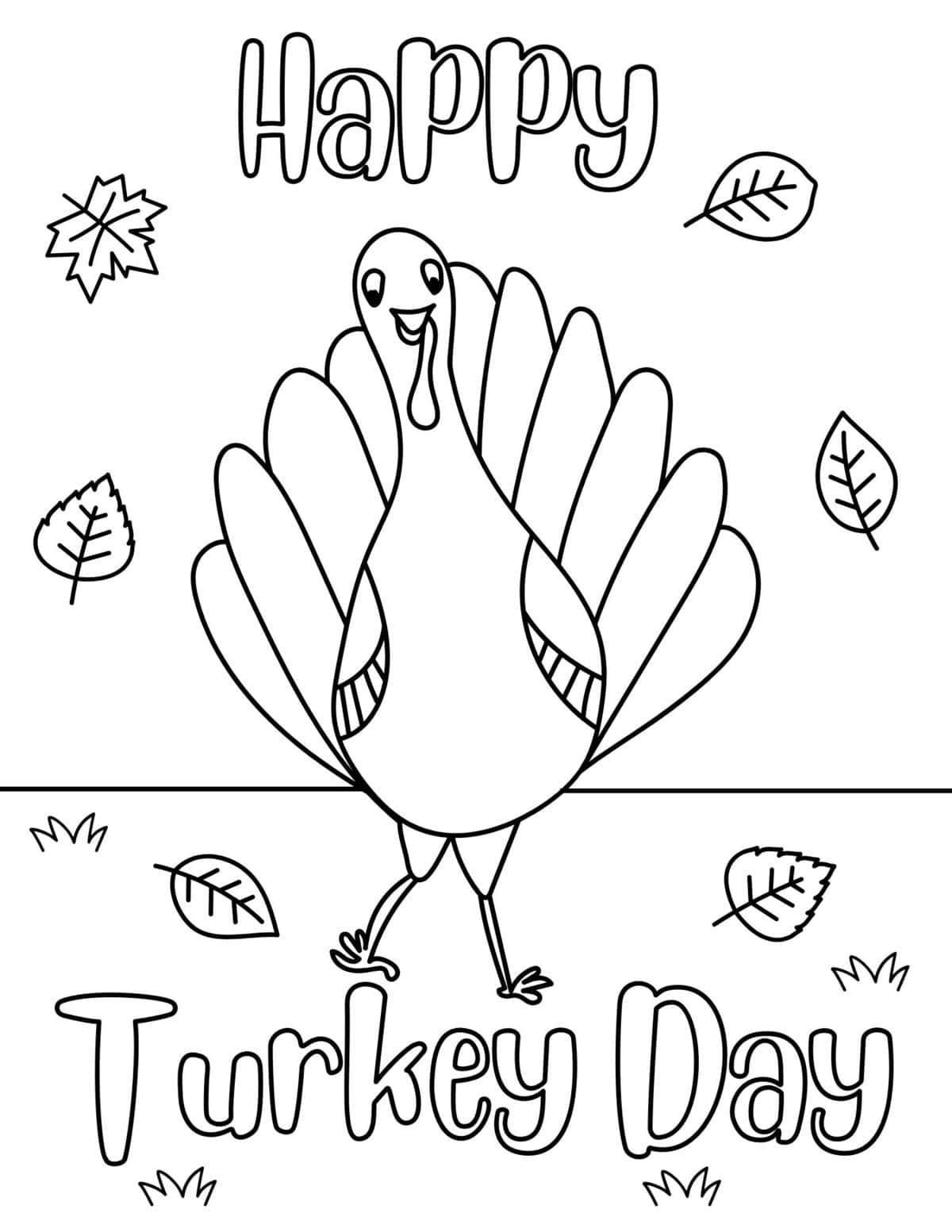 This cartoon turkey is outdoors in the chilly autumn weather with leaves falling in the background!
If you tried one of these turkey coloring pages or any other coloring pages on my website, please let me know how it went in 📝 comments below!
More Coloring Pages
More Fall and Halloween Activities for Kids
Follow me on Pinterest, Facebook, or Instagram for more inspiration on crafts, DIY, free printables, and recipes!