Looking for a fun Halloween game for all age groups? Download and print these free printable Halloween Charades game cards.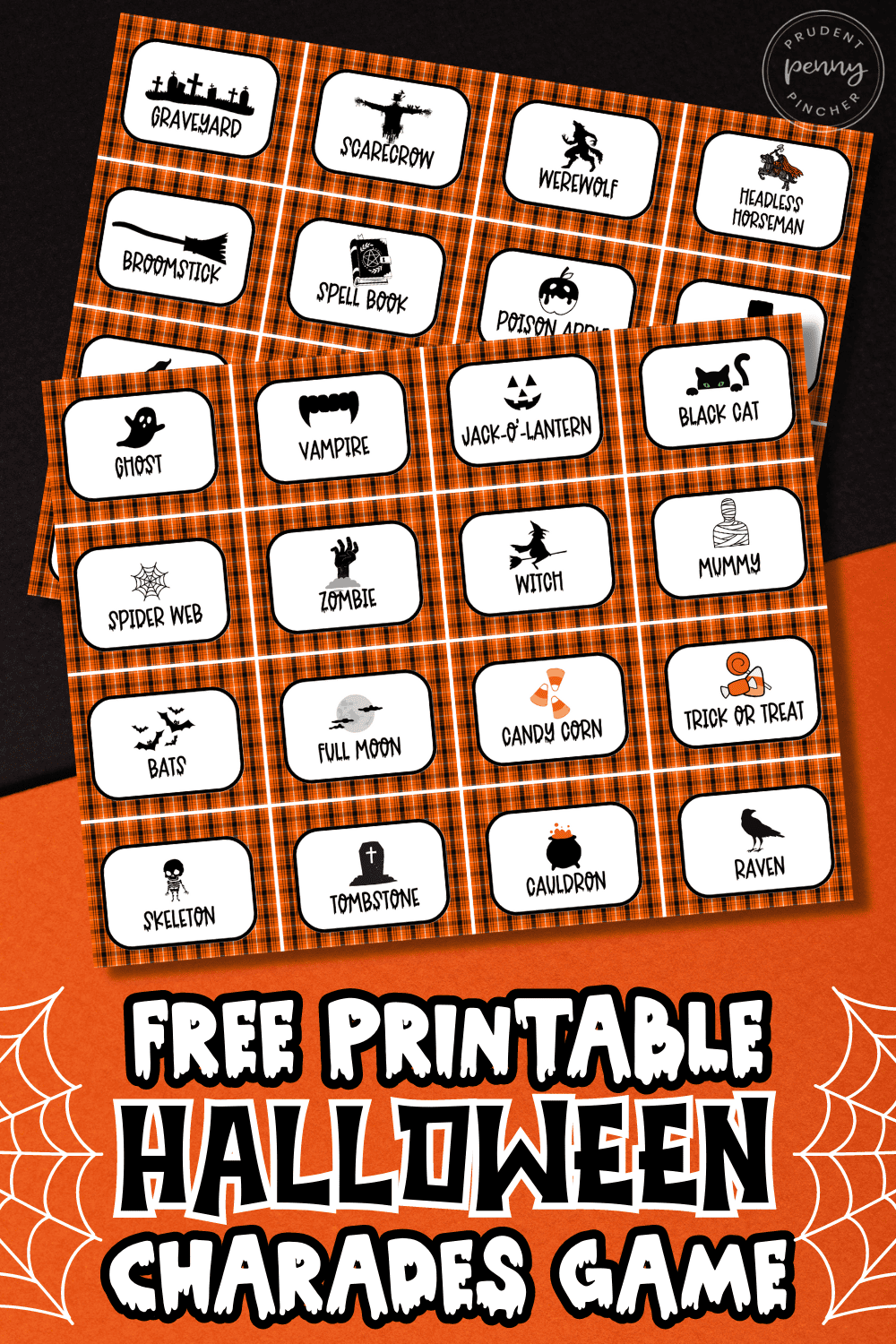 These Halloween charade cards are fun and interactive activity for a family game night, Halloween party, a group of friends, or class party. Whatever the occasion, this Halloween printable makes a great addition to your spooktacular celebration. Whether your party guests are adults or kids, this game is lots of fun for everyone.
This Halloween-themed game encourages creativity, fosters teamwork, and adds excitement to your festivities. Charades is a good way to bring people together, share laughter, create memories, and have a fun time. Plus, it's a great last-minute party game because it requires little to no equipment and can be enjoyed by people of all ages.
If you want more spooky fun for October, check out this Halloween bingo game, Halloween word search, Halloween word scramble, or these Halloween coloring pages for kids.
Jump to: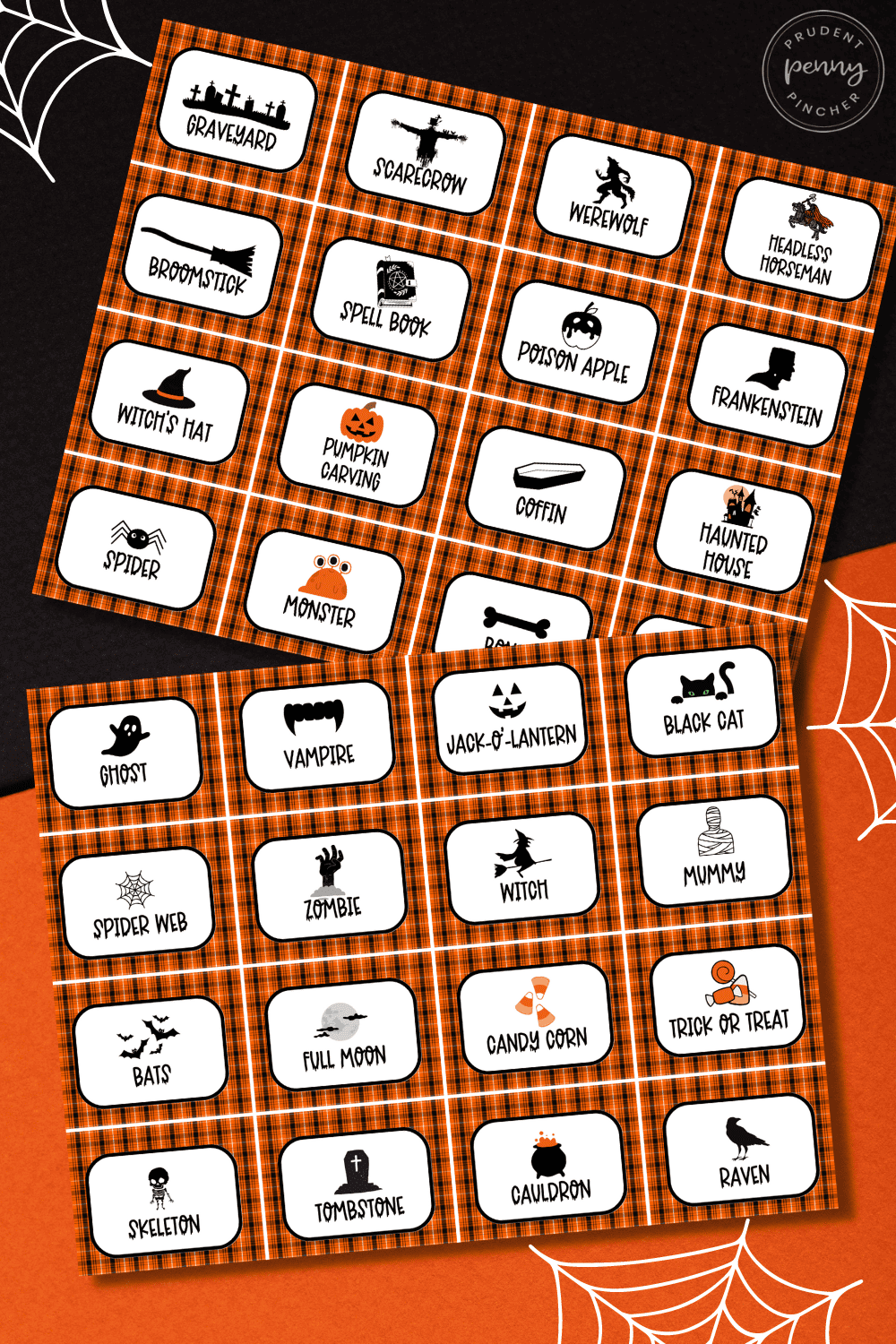 Supplies Needed
scissors or paper trimmer
cardstock or printer paper (I highly recommend card stock for the best print quality and durability)
printer
printer ink
How to Download and Print
Click the download link above to access the PDF file and save the file to your computer.
Open the file in Adobe Acrobat or another PDF viewing software.
Load the cardstock or printer paper into your printer's paper tray.
Go to the Paper Settings and choose the appropriate Paper Type.

If using cardstock, select the cardstock option on your printer.

Navigate to File -> Print.
From the paper size settings, choose "Fit."
Click on the printer settings located at the bottom of the window.
A printer setup dialogue box will appear. Before printing, ensure the quality is set to the "Best" setting under the Media and Quality settings.
Finally, press the Print button to start printing your Halloween Charades Game Cards.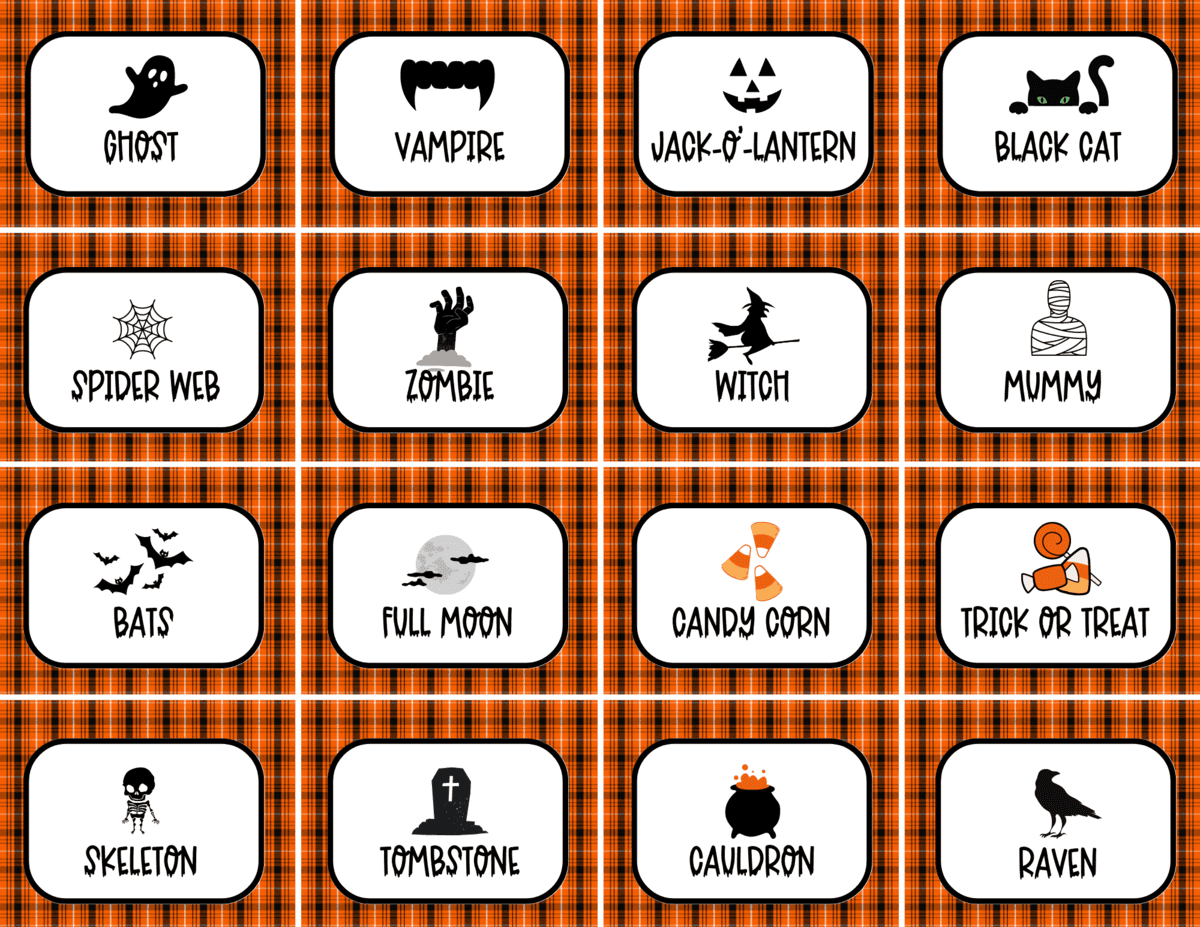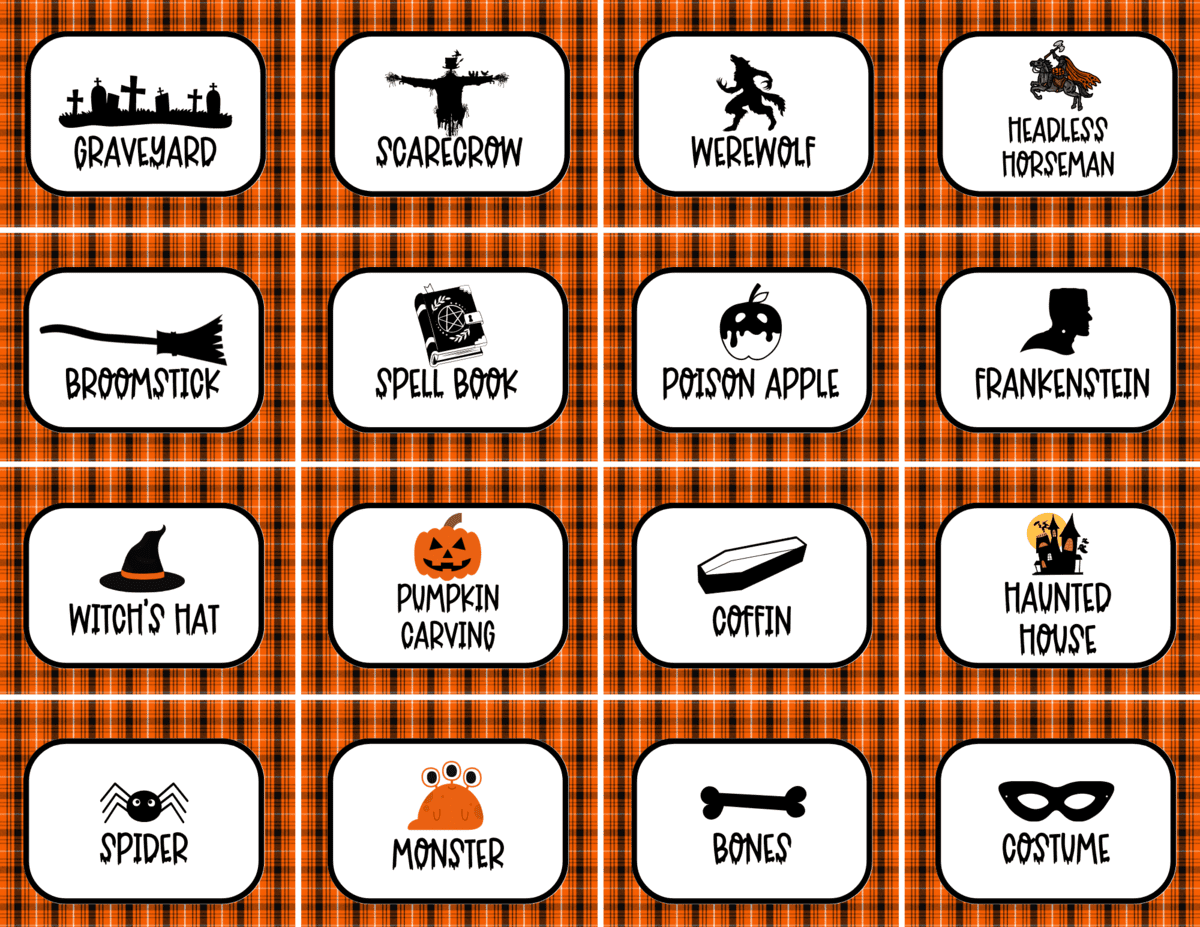 What is Halloween Charades?
Charades is a popular word-guessing game. It's often played in teams, but it can also be played with just two people. The game aims to communicate a word or phrase using gestures and body language.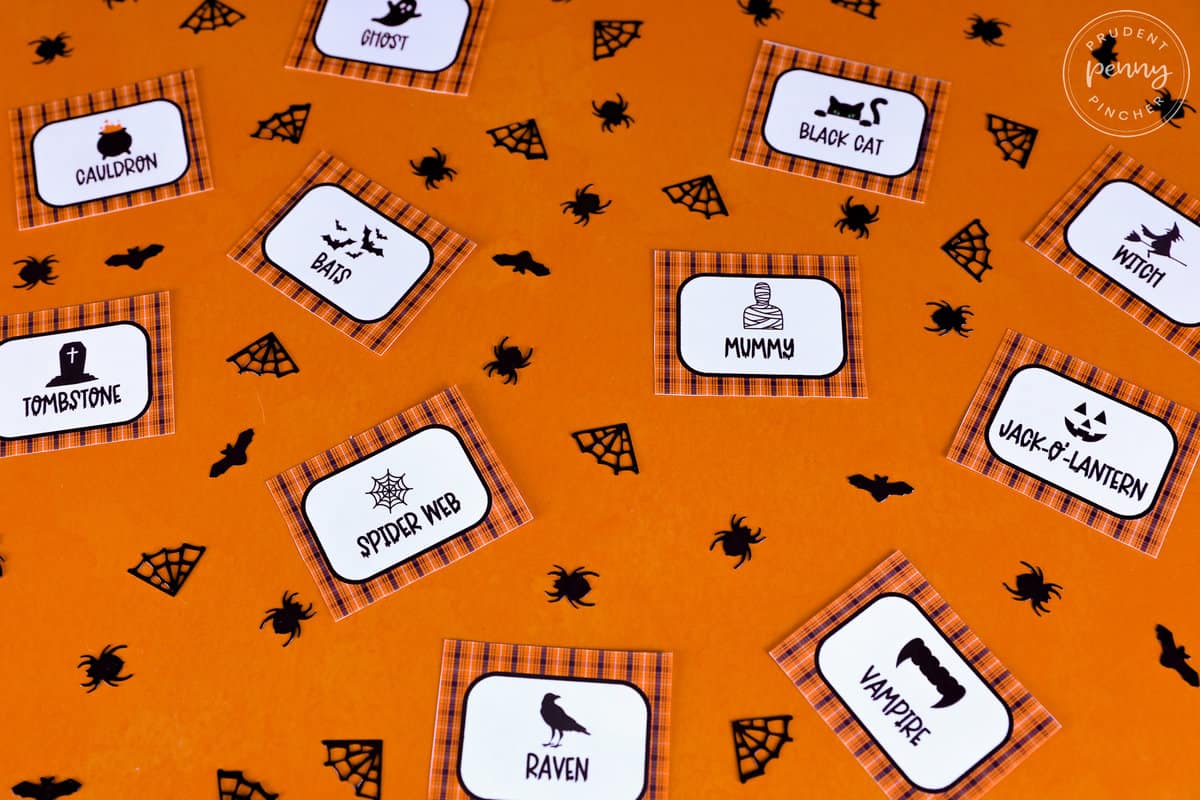 How to Play
One person from the first team draws one of the printable cards with a Halloween phrase or clue from the pot (a pumpkin pail or plastic cauldron would be a great pot idea) without revealing the word or phrase to their team members.
Set a timer once the person has read the clue and is ready to start.
The person must act out the word or phrase they drew and can't speak or make any sounds.
Their teammates try to guess what they're acting out before the timer runs out. If they're successful, the team scores a point.
Once the turn ends (either the team guessed correctly or time ran out), the other team takes their turn.
The game continues like this, with teams alternating turns until all phrases or clues have been acted out or until you decide to end the game.
After all the rounds are complete, tally up the points for each team. The team with the most points at the end of the game wins. See below for a list of spooky prize ideas for the winning team.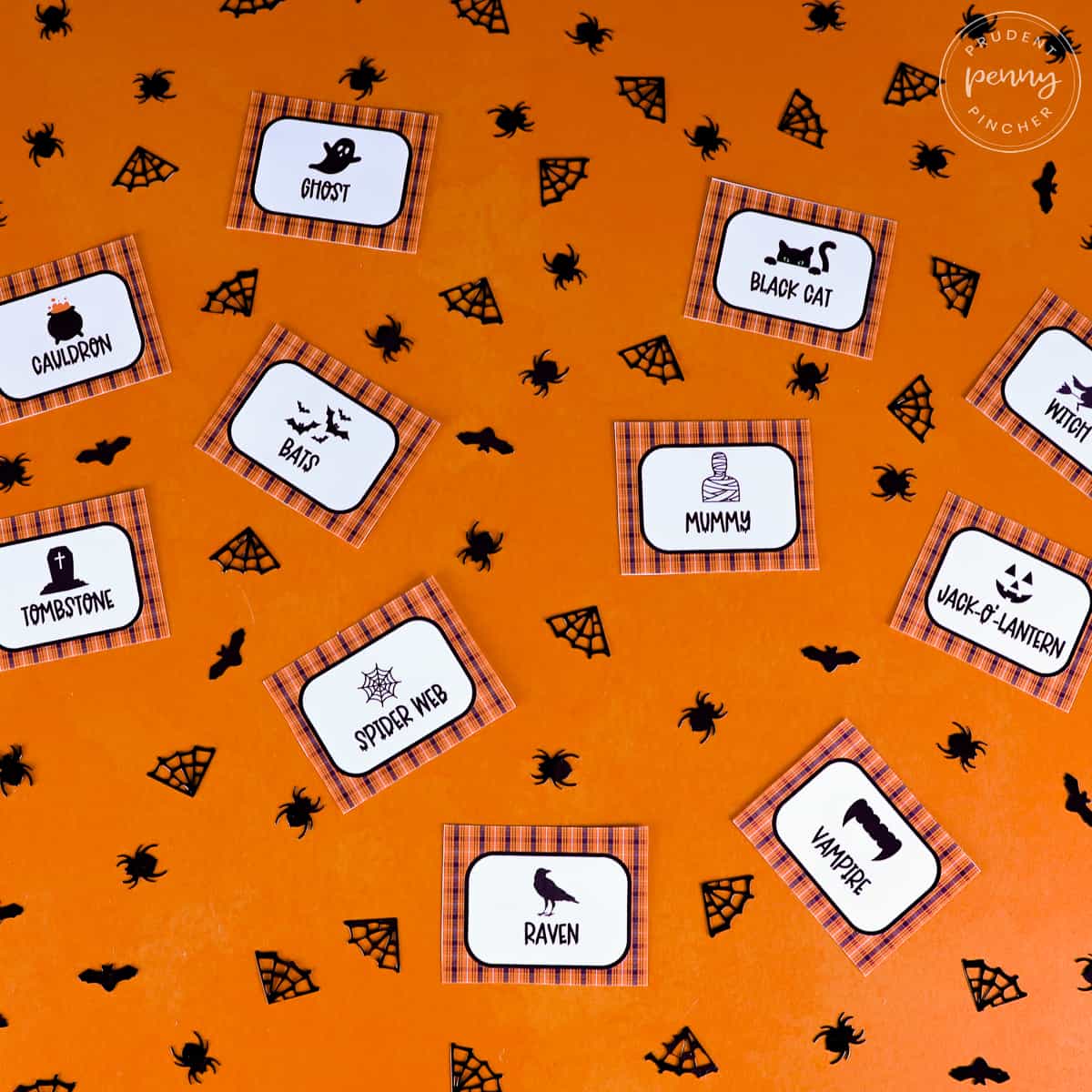 Halloween Charades Word List
This printable game features 32 Halloween charades words.
ghost
vampire
jack-o'-lantern
black cat
spider web
zombie
witch
mummy
bats
full moon
candy corn
trick or treat
skeleton
tombstone
cauldron
raven
graveyard
scarecrow
werewolf
headless horseman
broomstick
spell book
poison apple
frankenstein
witch's hat
pumpkin carving
coffin
spider
monster
bones
costume
haunted house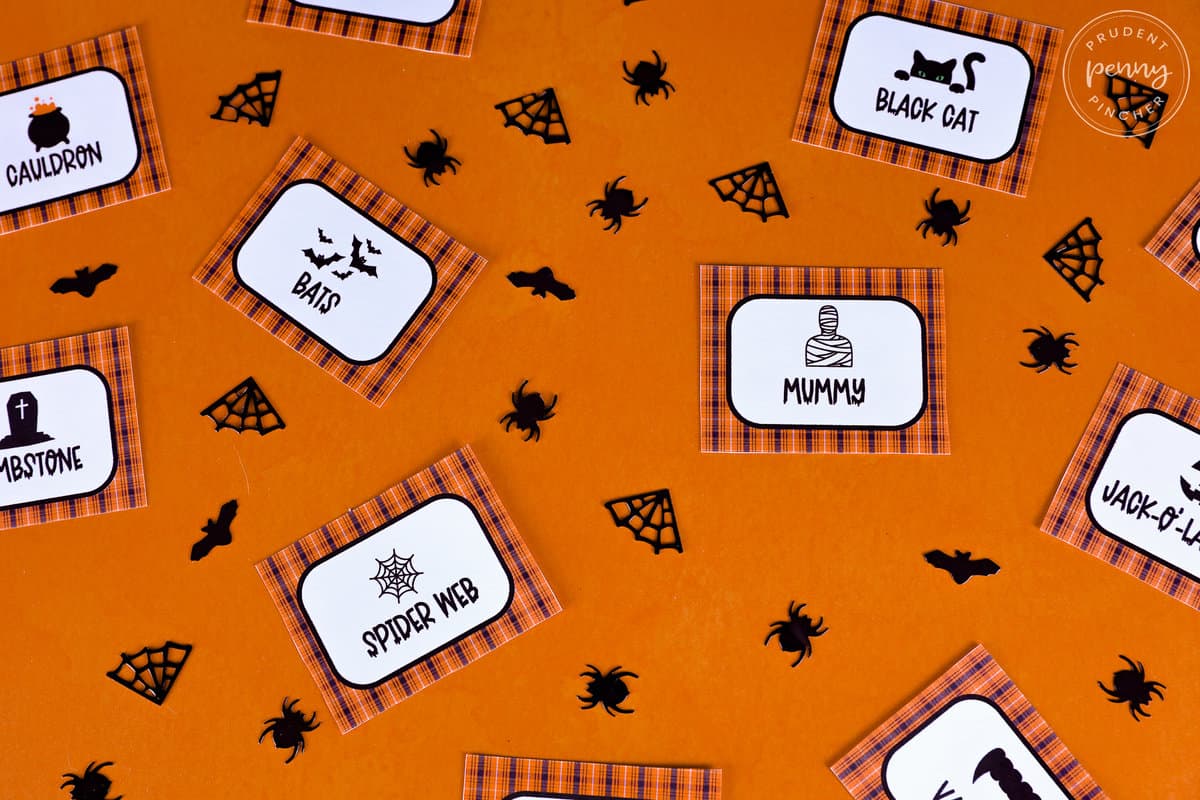 Prize Ideas for Winners
For Adults
Halloween mugs or socks from Dollar Tree
goodie bags with Halloween treats
pumpkin carving kit
Halloween baking kit
spooky movie night basket
small Halloween decorations such as a set of orange string lights, a garland, and mini signs (you can get these at the dollar store).
For Kids
plastic vampire teeth
small trick-or-treating candy bags
spider rings
wind up hopping toys
mini plastic pumpkins or cauldrons filled with candy
slime (for kids)
spooky stickers
plastic insects like snacks or spiders
pencils and mini pens
spooky stamps
More Fall and Halloween Printables
Follow me on Pinterest, Facebook, or Instagram for more inspiration on crafts, DIY, free printables, and recipes!
If you tried this Halloween charades game or any other free printables on my website, please leave a 📝 comment below and let me know how it went!