Celebrate our planet with this easy and fun free printable earth day word search for kids that includes an answer key.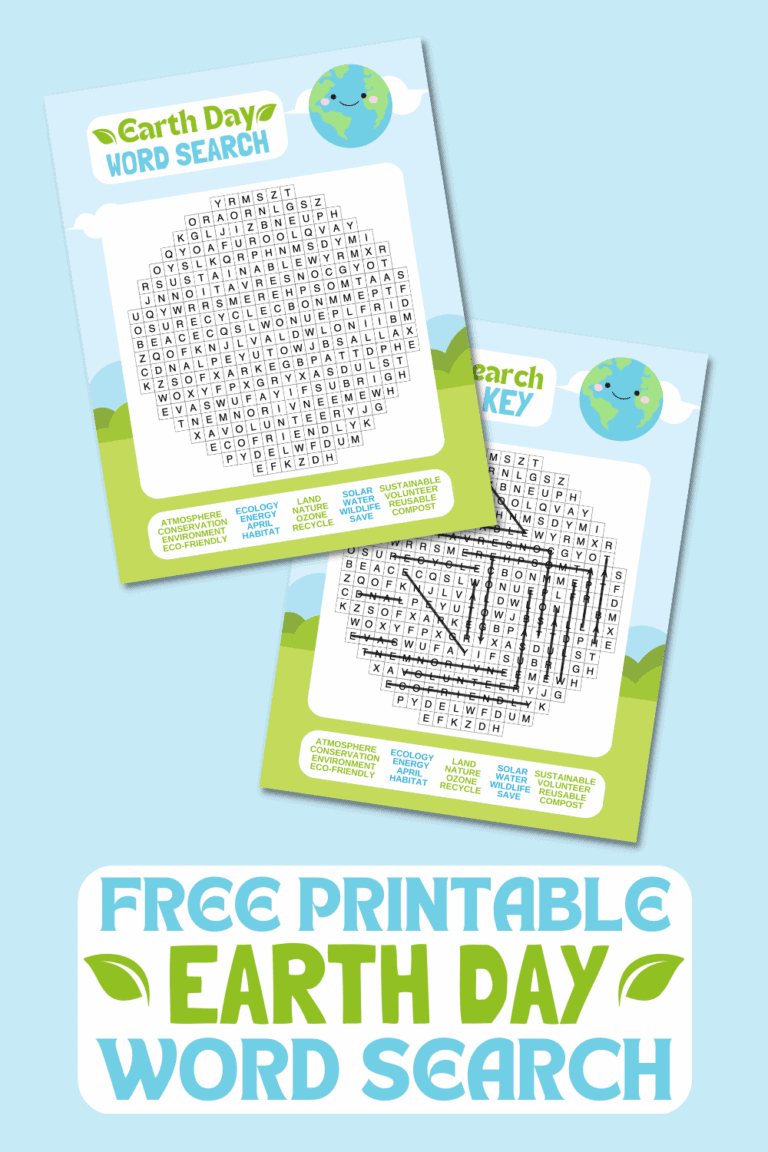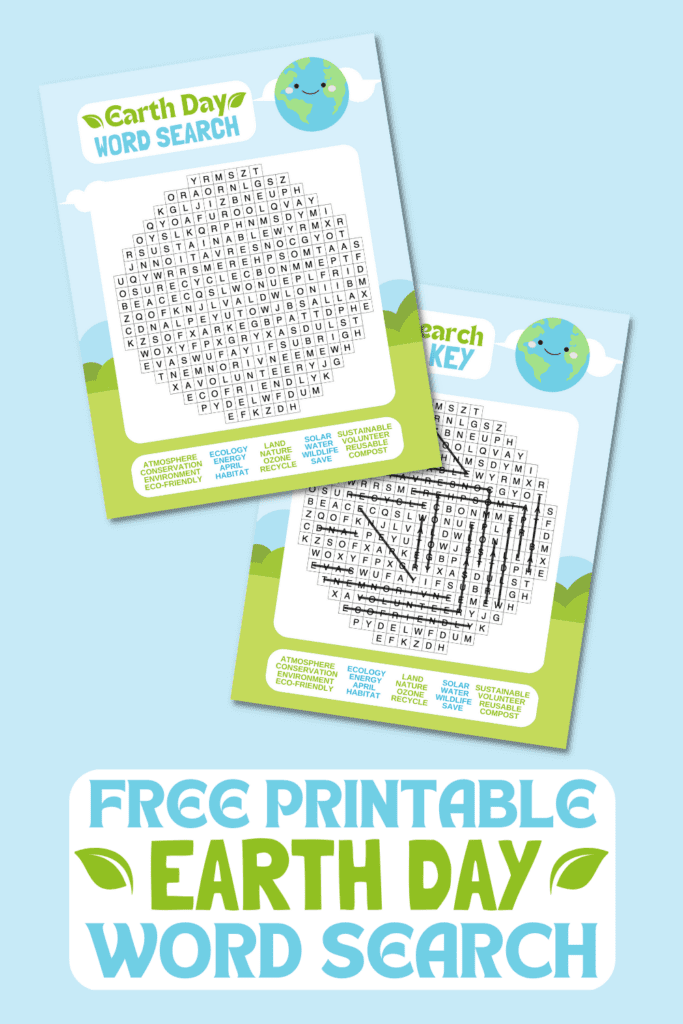 This word puzzle includes twenty earth day words to find! Whether you want to use this fun earth day activity in the classroom, homeschool, or just as a fun game at home, it is suitable for kids of all ages, regardless of skill level, including younger kids.
This fun word search game can be easily printed out and enjoyed at home or school. It's a simple yet effective resource to get kids excited about Earth Day and inspire them to take action to protect our planet. This puzzle features themed words that relate to the environment and sustainable living, such as "reusable," "recycle," and "compost."
Pair this free printable game with these earth day kids' crafts for hours of entertainment!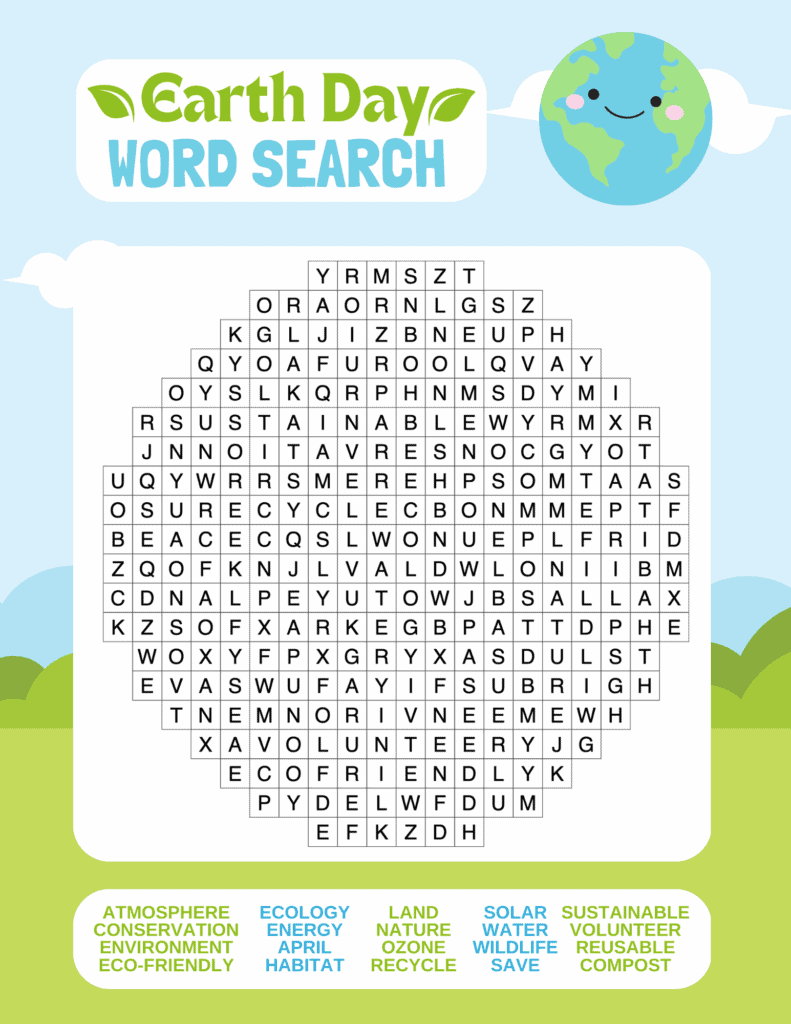 What is Earth Day?
It is an annual celebration on April 22nd to raise awareness and appreciation for nature, the environment, and the planet! The purpose of this holiday is to encourage people to take action to take care of our planet and promote sustainability.
One great way to teach children about the significance of Earth Day is through this educational activity. It is a great activity to teach children about the environment, conservation, recycling, and sustainability. This earth day word search puzzle is an engaging and fun way to introduce kids to important concepts related to environmental awareness and sustainability. It will also help children develop their vocabulary, reading, spelling, and cognitive skills as they search for the words within the puzzle.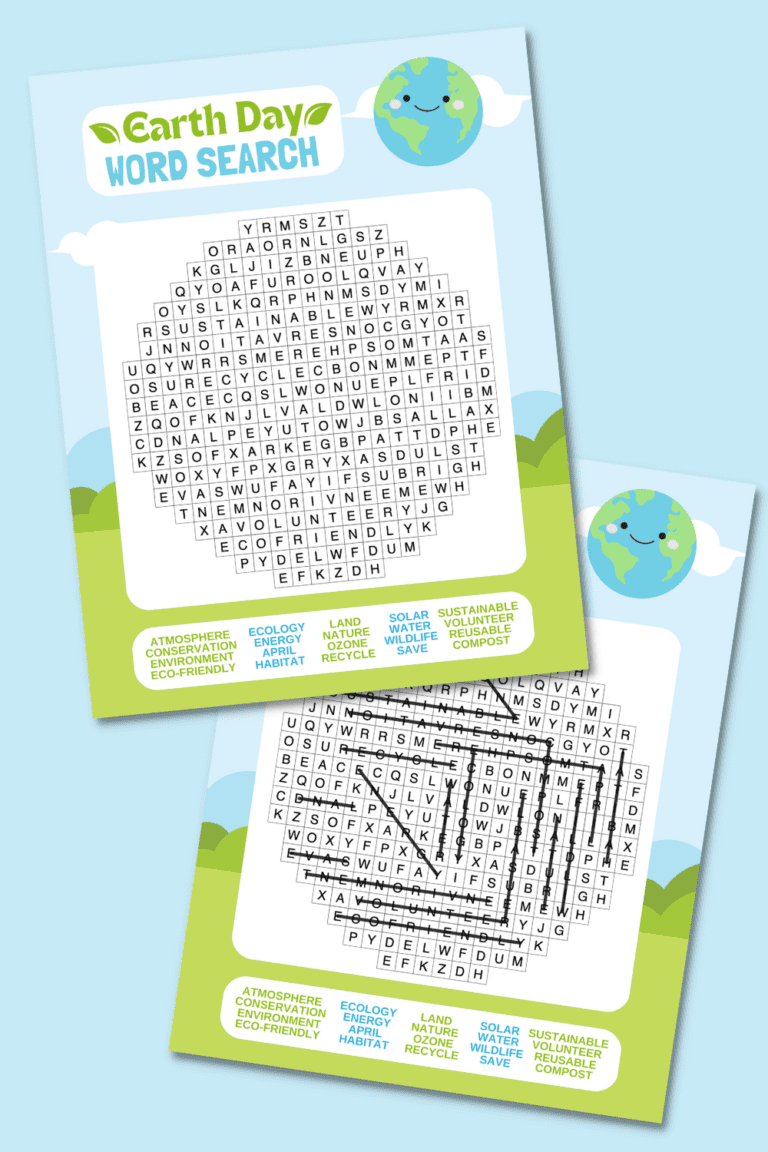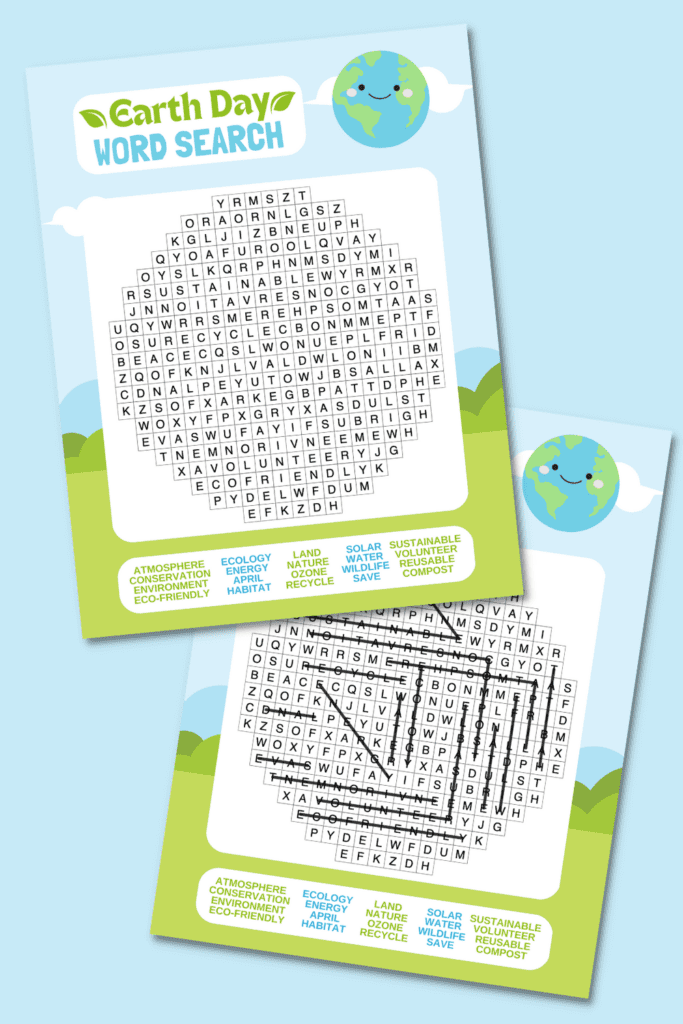 Supplies Needed:
Earth Day Word Search PDF File with an answer key included – Please note that this word search template is for personal use only!
Printer Paper
Printer
A writing utensil such as a pencil, highlighter, marker, or pen.
Earth Day Word Search Tutorial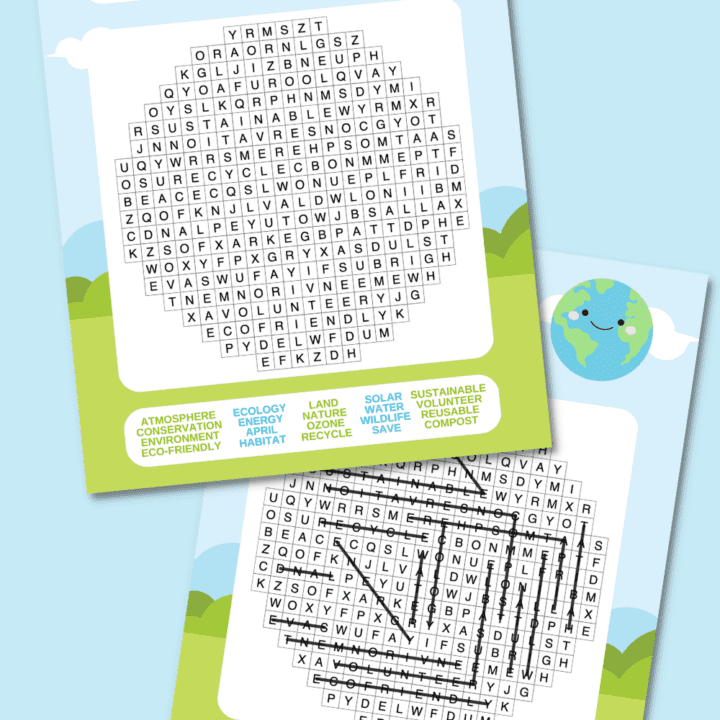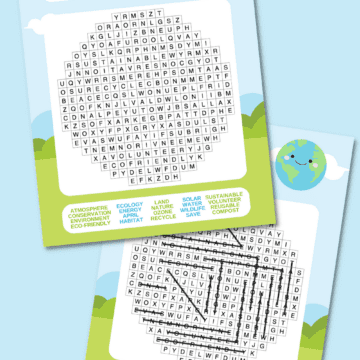 How to Download and Print This Earth Day Word Search
a tutorial for how to download and print this Earth Day word search
Equipment
writing utensil

such as a pencils, pens, markers, highlighters, or crayons
Materials
Instructions
How to Download
Download the word search by clicking the "Download it here" button above. It will automatically save to your browser's default downloads folder.

Open the file in Adobe Acrobat or another PDF viewing software.
How to Print
Load the cardstock or printer paper into your printer's paper tray.

Find the Paper Settings option. The location will vary depending on your OS (either under Properties (PC) or Presets (iOS)). This will allow you to select various media types your printer can handle.

Go to Paper Type –> Card Stock (if you are using cardstock).

Go to File –> Print. Open your printer settings or printing preferences. The printing settings will vary based on your printer, but ensure the print quality is set to the "Best" setting before printing.

In the print dialogue box, be sure to select "Fit" from the printer settings.
Earth Day Word List
There are twenty hidden words to find in this earth day puzzle. It is a medium difficulty level puzzle that kids of all ages will be able to do.
atmosphere
April
compost
conservation
ecology
energy
environment
eco-friendly
habitat
land
nature
ozone
recycle
reusable
save
sustainable
solar
volunteer
water
wildlife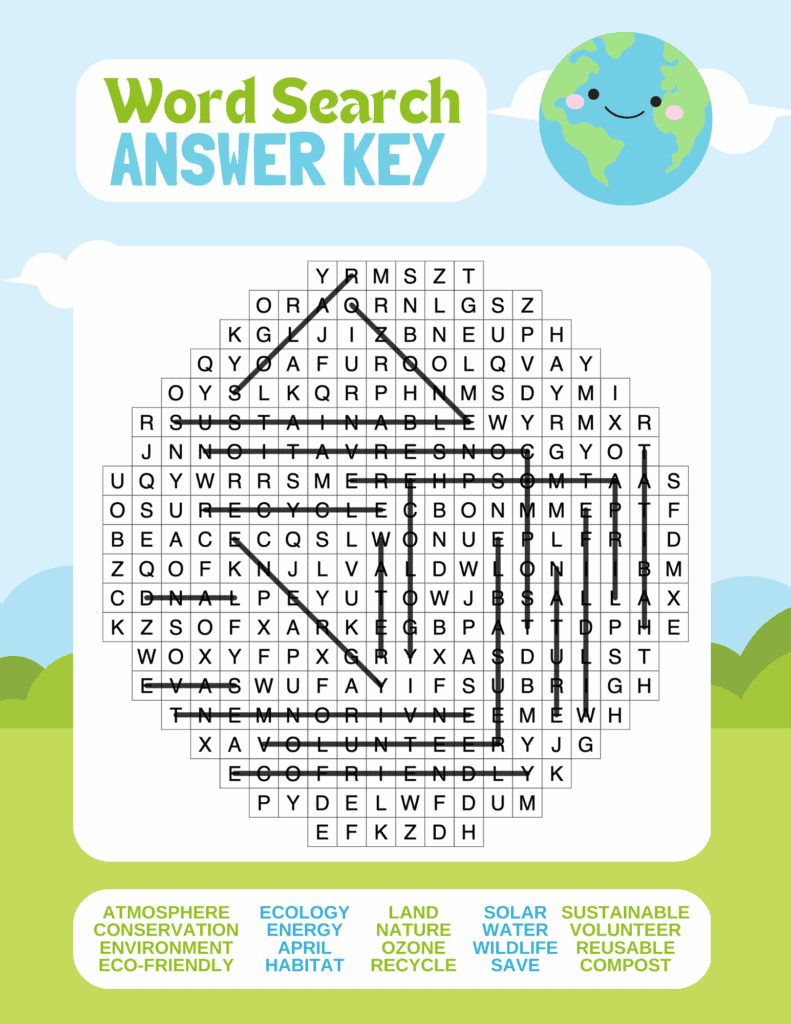 How to Play This Word Search Game
The puzzle's goal is to find all the hidden words in the grid. The words included in the puzzle are provided in a word bank at bottom of the sheet. This printable puzzle places words left-to-right, top-down, or the two diagonals from left to right. The remainder of the puzzle is filled with any letters of the alphabet. No words are overlapping to make it an easy activity for kids. Once you find one of the words, circle or highlight them until you find them all. If you can't find a word, you may refer to the answer key provided.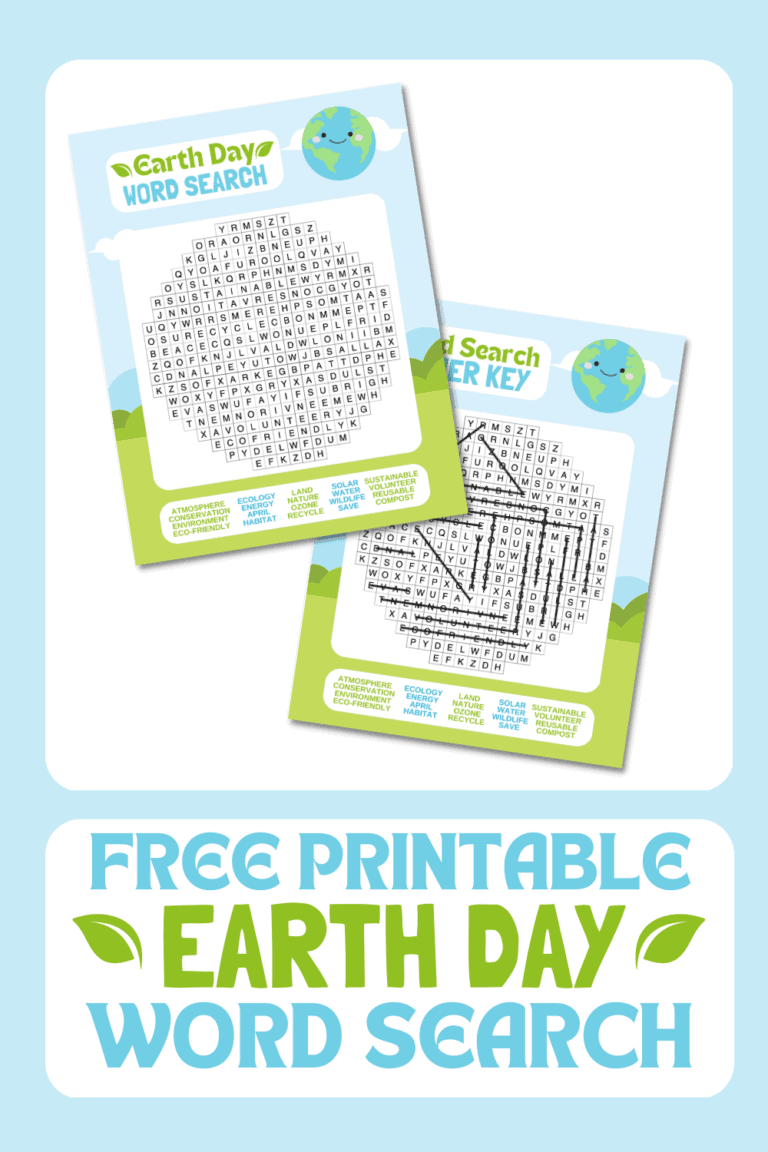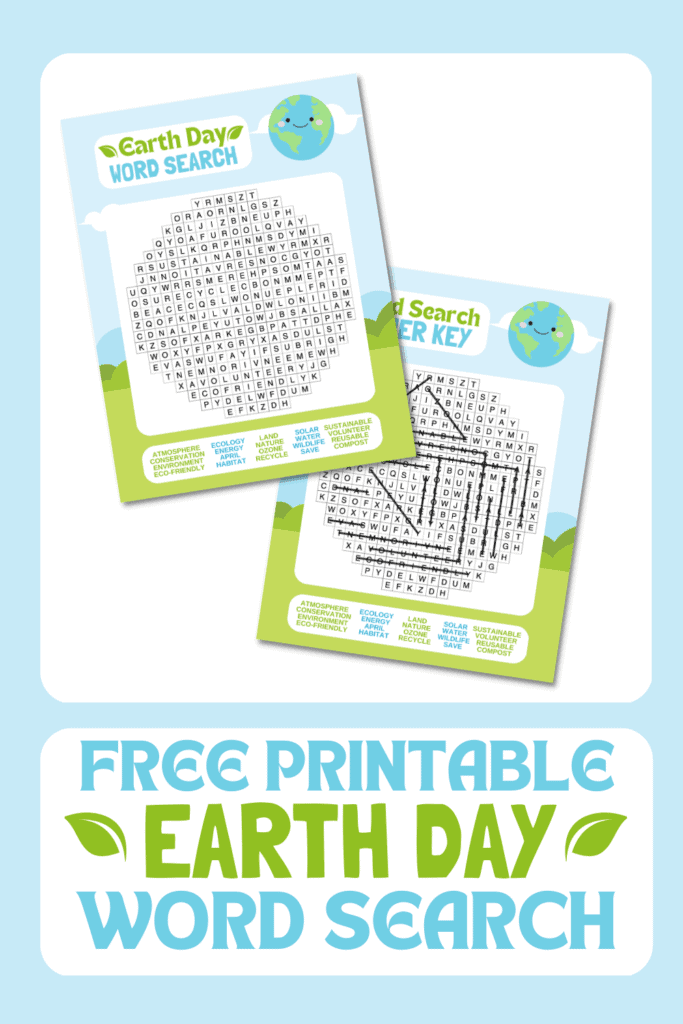 More Holiday Word Searches
More Earth Day Activities for Kids