Celebrate March 17th with this free Free Printable St. Patrick's Day Word Search for Kids!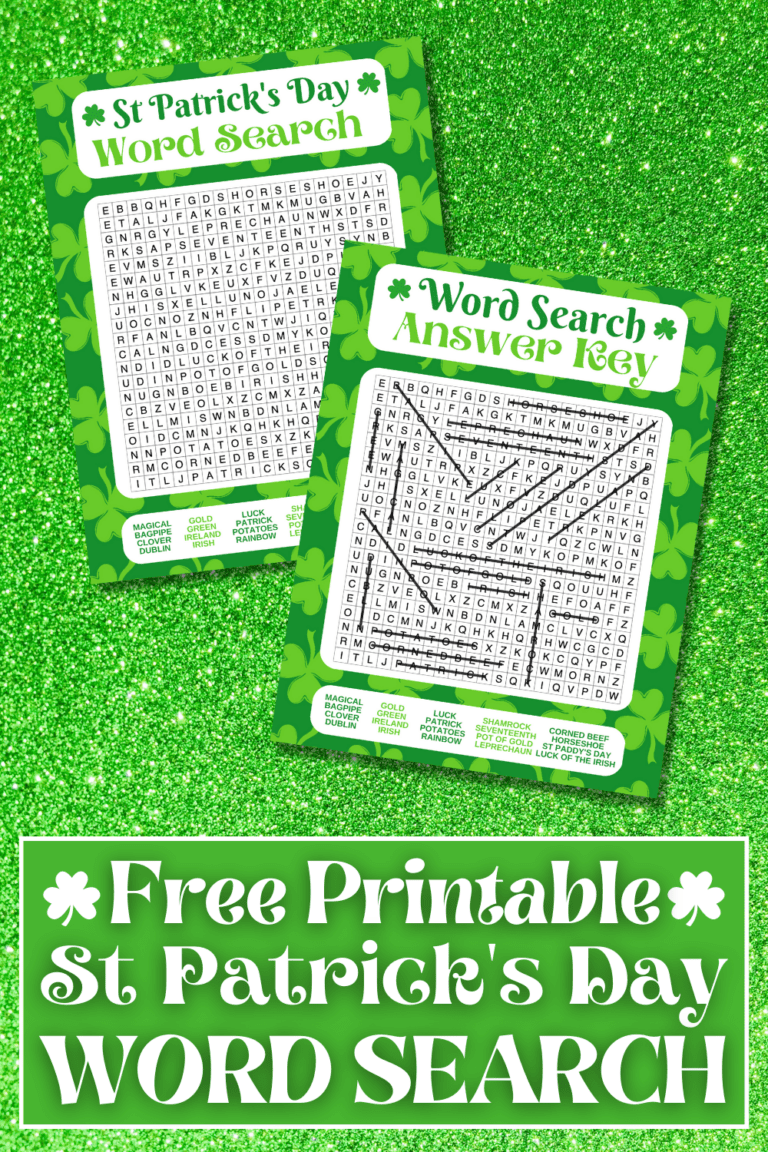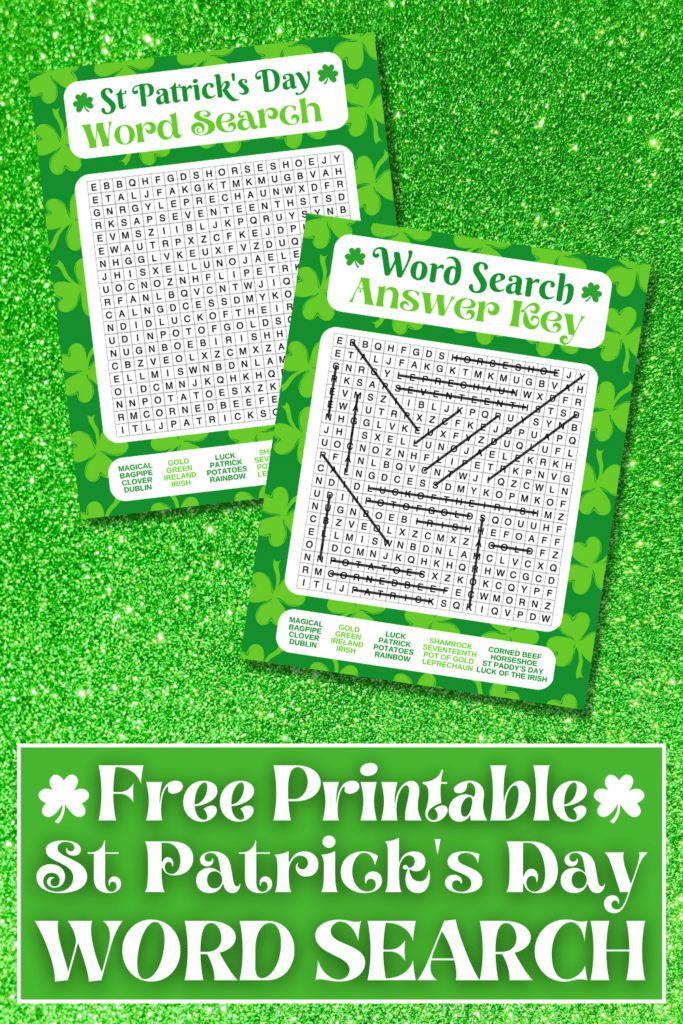 Looking for a fun and free St Patrick's day activity for kids and adults? Grab this word search free printable. It is a great way to get into the spirit of the holiday!
All you need to do is print this word puzzle out and enjoy searching for over 20 St Paddy's Day words. Whether you are using it for a holiday party, school event, educational activity for classroom use, or just at home as a fun activity, adults and kids alike will have lots of fun finding all the words in this word search!
For hours of fun, pair this word search with these fun St. Patrick's day crafts for kids or these DIY St Patrick's Day Decorations that make great craft projects for adults!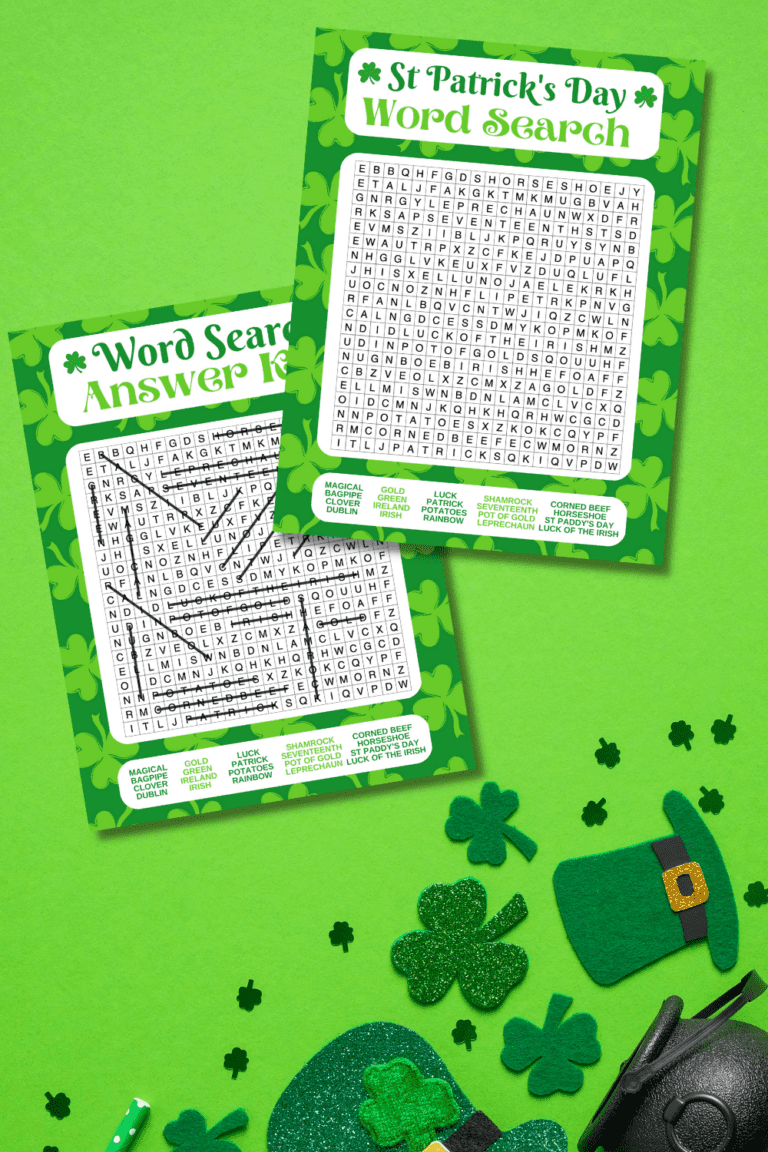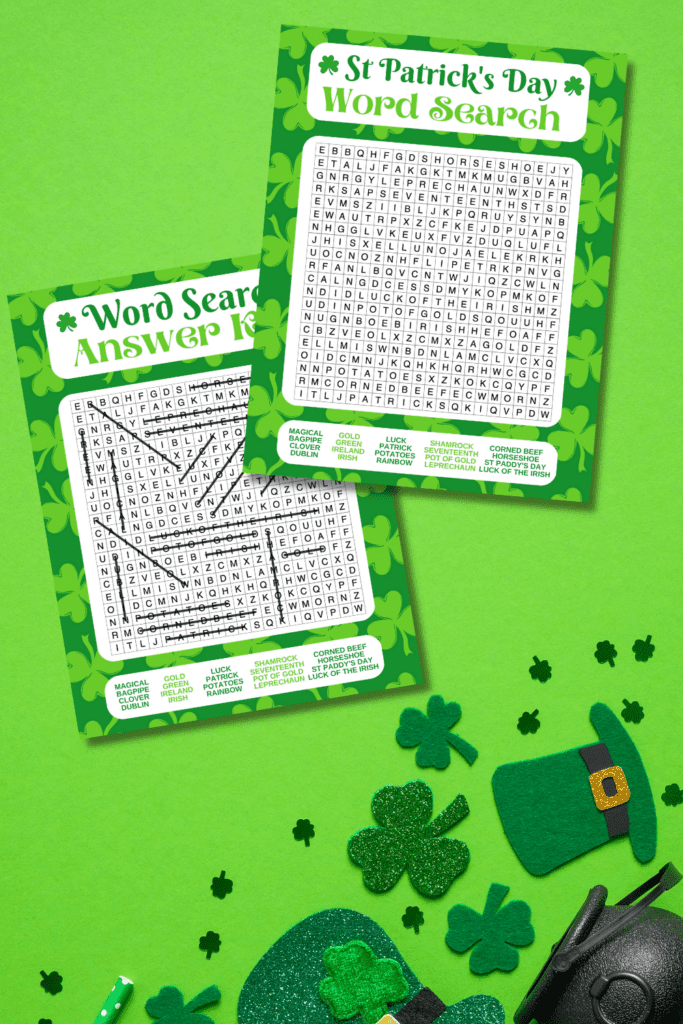 What's Included
This St. Patrick's Day puzzle includes a list of words used at the bottom of the worksheet, along with a corresponding answer key with all the words found. It is available in two formats: PNG and PDF format. Please note that these free printables are for personal use only and NOT commercial use.
St. Patrick's Day Word Search Supplies Needed
white cardstock (at least 65 lb) or printer paper. Card stock will offer the best quality, so I highly recommend it.
a writing utensil such as a pencil, pen, marker, highlighter, or even a crayon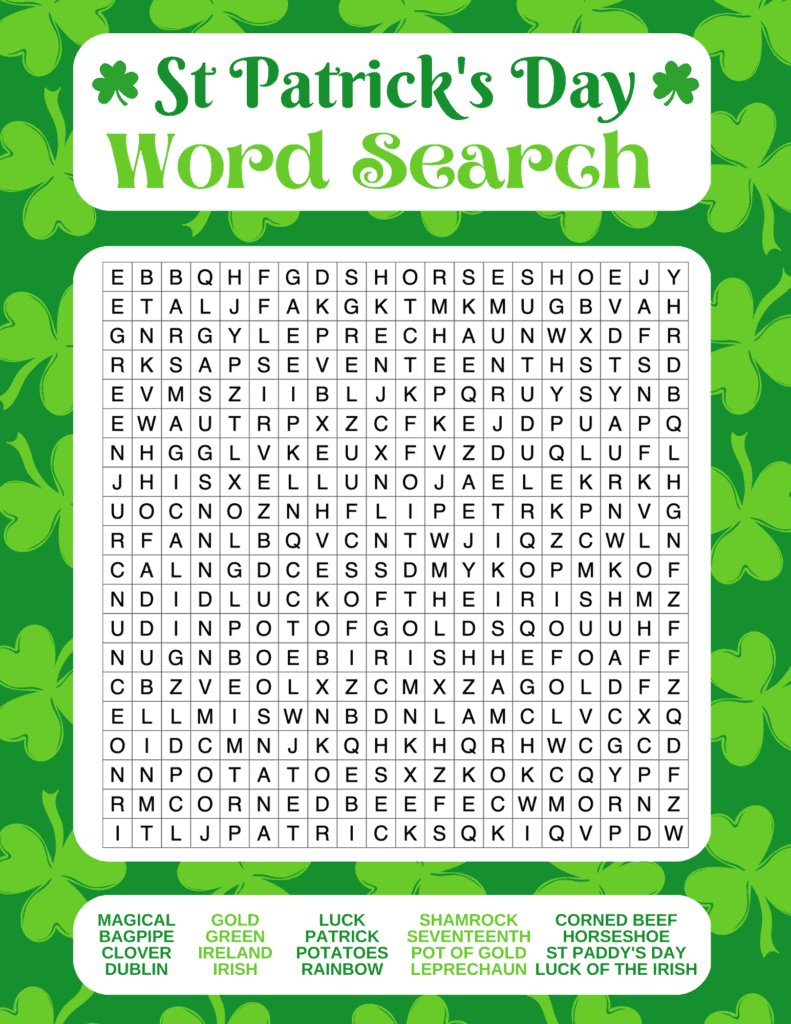 How to Download the Word Search Printable
Download the files by clicking the links above.
Click the download button in the toolbar at the bottom center of the page on the far right side of the toolbar.
Save the files to the folder you want.
Open the PDF File with Adobe Acrobat or another PDF reader software.
How to Print
Load the cardstock or printer paper into your printer's paper tray. If you are using cardstock:

Find the Paper Settings option. The location will vary depending on your OS (either under Properties (PC) or Presets (iOS)). This will allow you to select various media types that your printer can handle.
Go to Paper Type –> Card Stock.

Go to File –> Print. Open your printer settings or printing preferences. The printing settings will vary based on your printer, but ensure the print quality is set to the "Best" setting before printing.
In the print dialogue box, be sure to select "Fit" from the printer settings.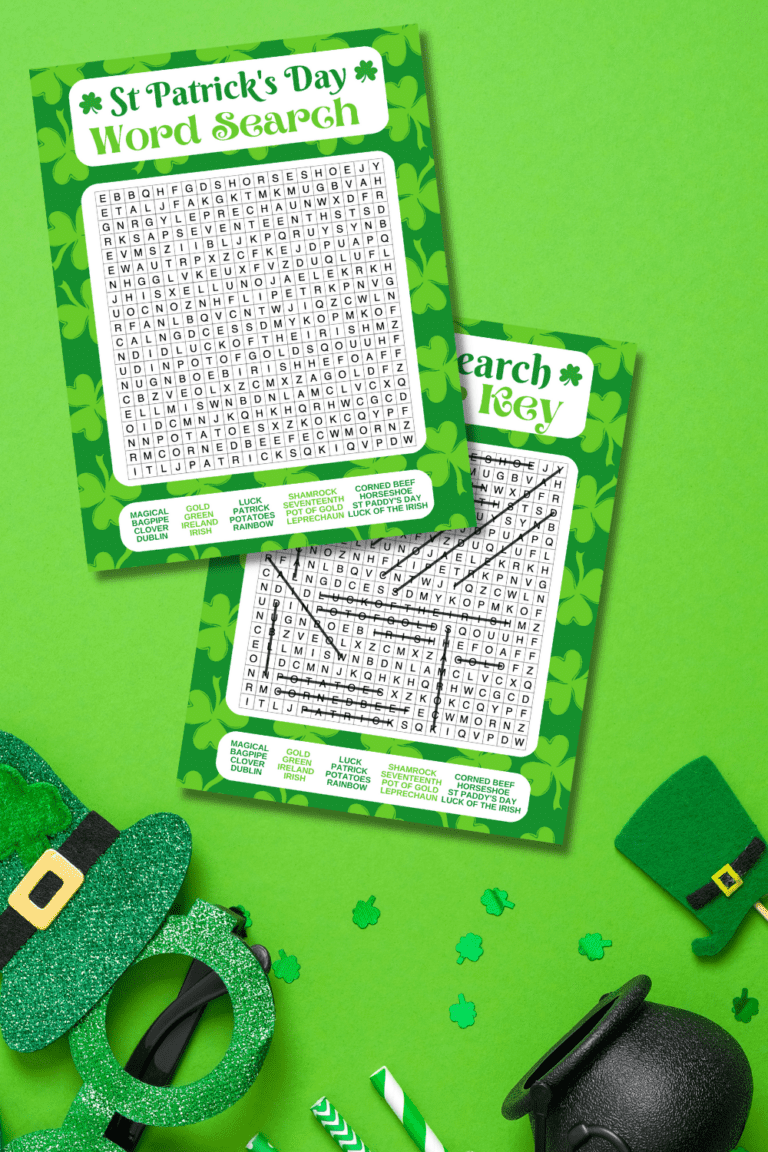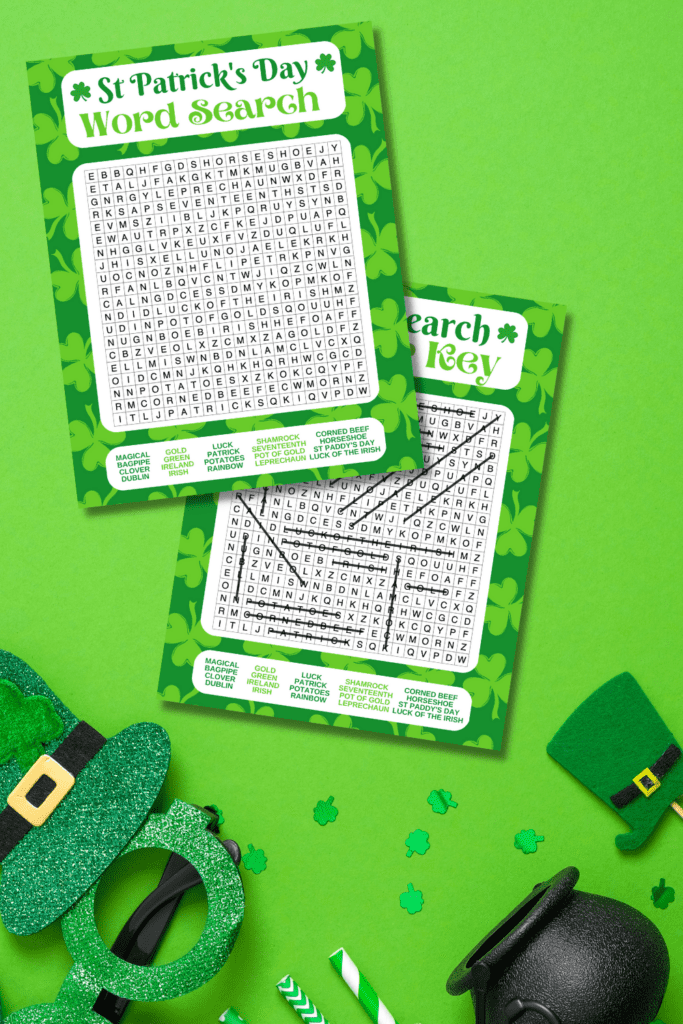 Instructions for How to Play this St. Patrick's Day Word Search
What is a word search? It is a game in which players attempt to find all of the words hidden in a square grid of letters. Once you find one of the words, simply circle or highlight it and keep searching for more until you find them all. If you can't find a particular word, you can refer to the answer key provided.
This printable puzzle places words left-to-right, top-down, or the two diagonals from left to right. The remainder of the puzzle is filled with any letters of the alphabet. No words are overlapping.
You can also turn it into a fun competition by playing with friends or family to see who can find all the words first and give a small prize to whoever wins. Dollar Tree is a great place to find holiday party favors that make great prizes. Examples include St Patrick's day headbands, chocolate gold coins, crafting kits for kids, etc.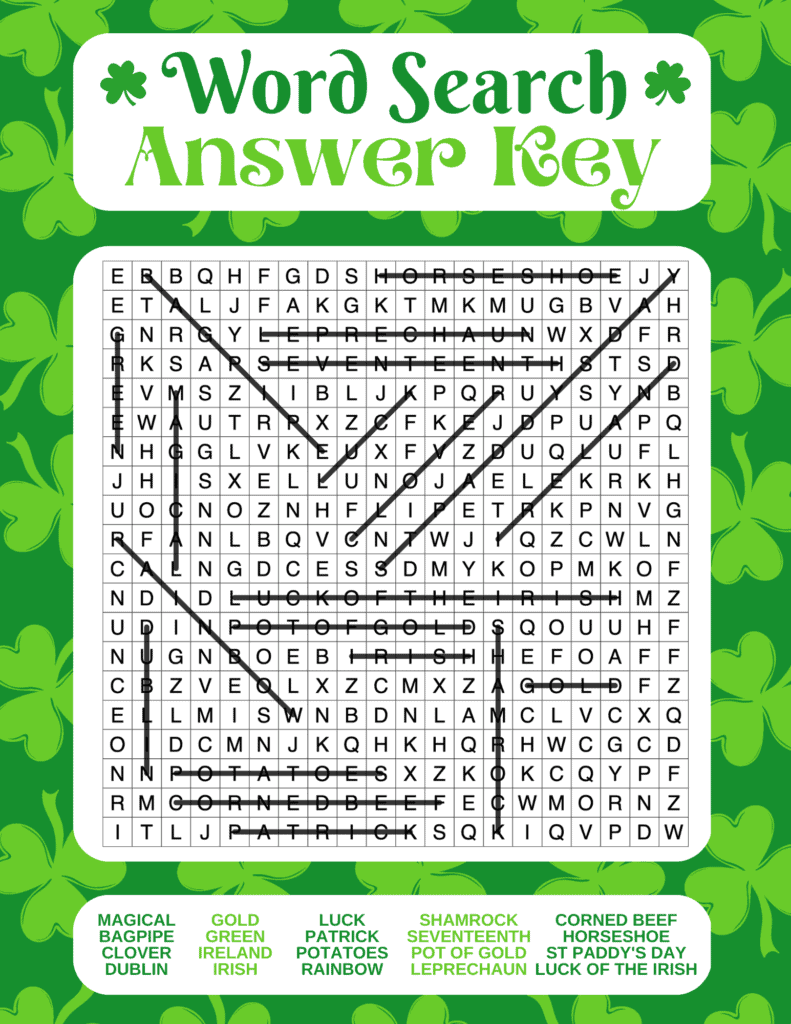 St. Patrick's Day Word Lists
There are a total of 20 festive word ideas located in each free printable word search puzzle! These Saint Patrick's Day words also make great vocabulary terms for younger children to teach them about Irish culture and traditions.
Puzzle Word List:
magical
bagpipe
clover
dublin
gold
green
Ireland
Irish
luck
Patrick
potatoes
rainbow
shamrock
seventeenth
pot of gold
leprechaun
corned beef
horseshoe
st paddy's day
luck of the irish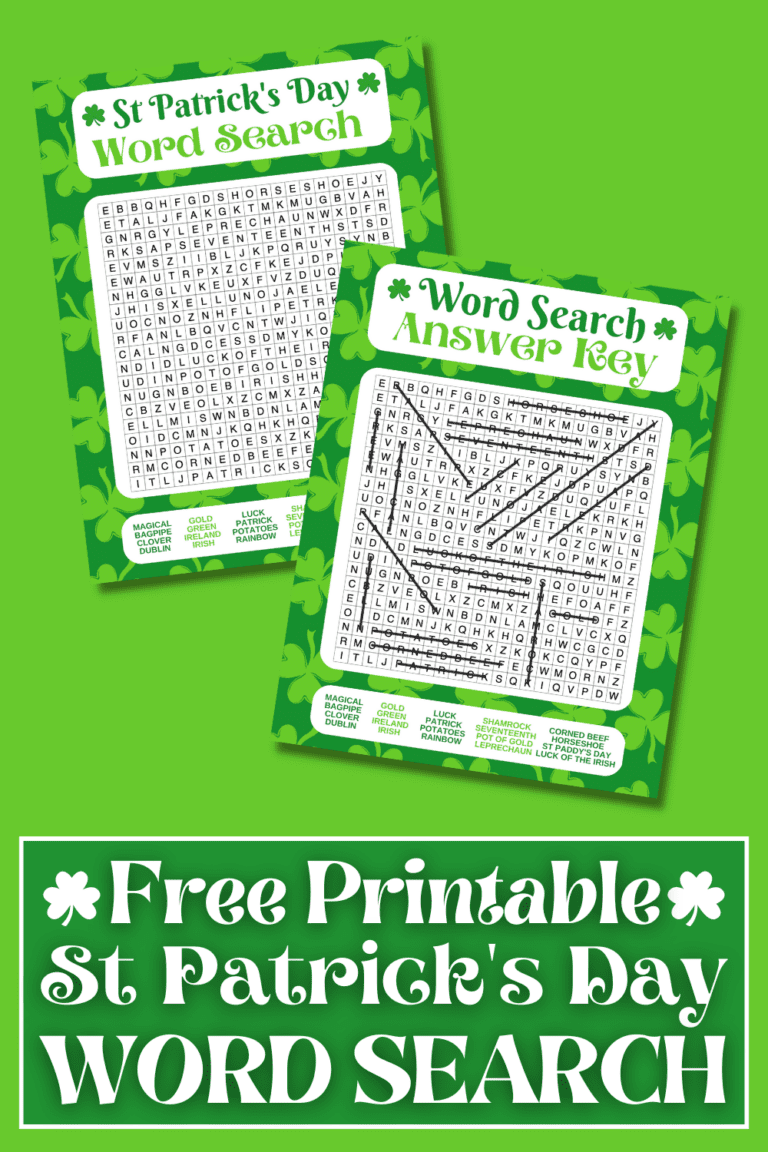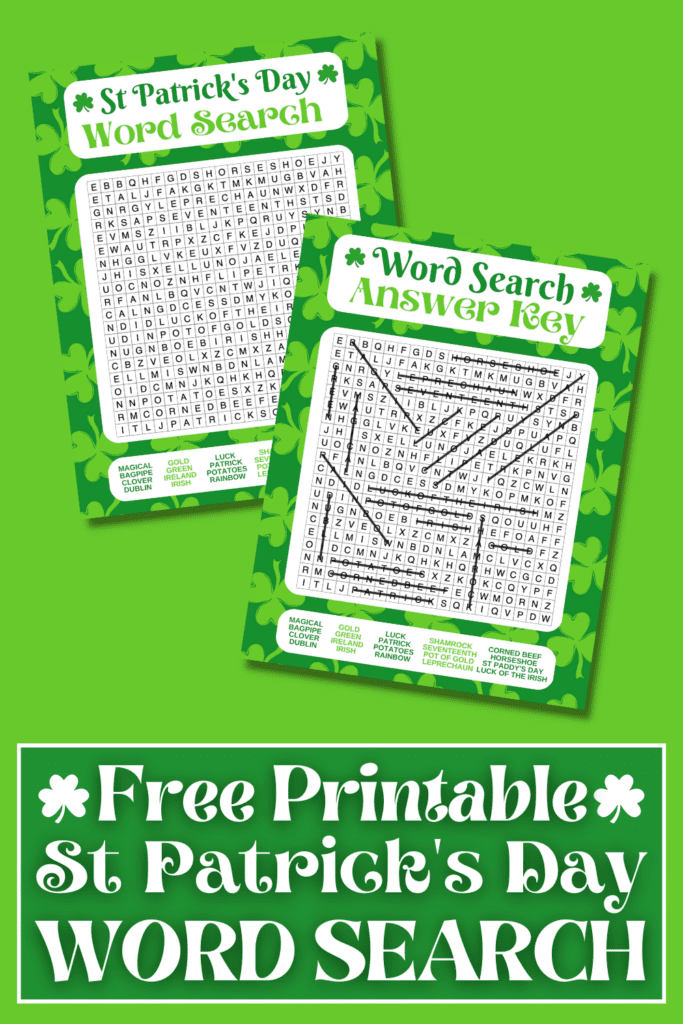 More Free Printable Word Searches