Looking for a fun Christmas activity for your children? Try one of these simple Santa crafts for kids of all ages including toddlers, preschoolers, and older kids.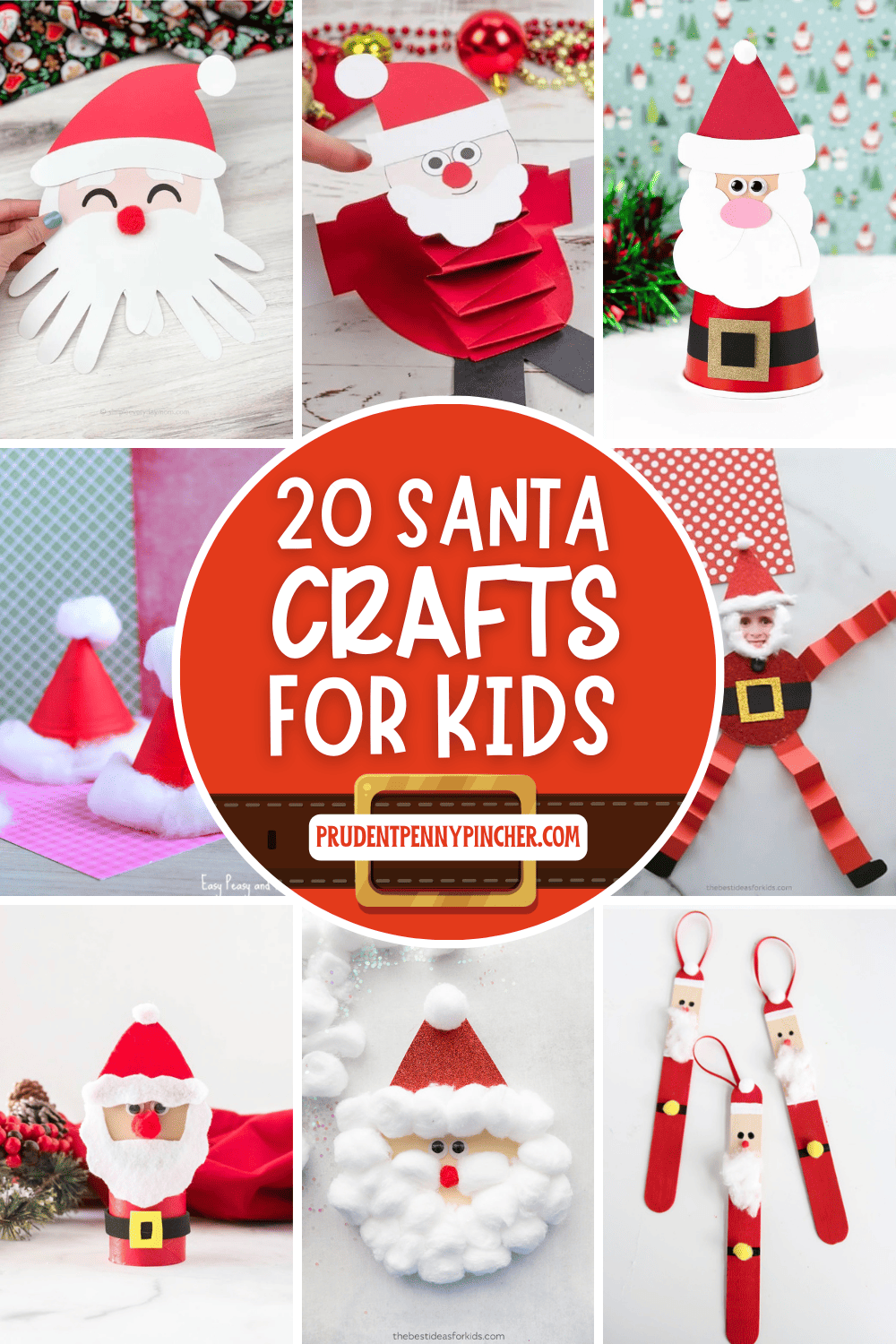 Bring the warmth and magic of jolly old Saint Nick to your Christmas crafts and activities. From DIY Christmas ornaments for your tree to DIY Christmas cards, there are plenty of Santa-themed holiday crafts for your kids to make.
Not only are these DIY Christmas decorations fun to make, they serve as wonderful educational tools that foster creativity, fine motor skills, and understanding of various crafting materials and techniques.
Whether you're cozying up at home during a snow day, seeking a fun activity for a classroom settings, or needing festive entertainment for a Christmas party, these Santa Claus crafts ensure both fun and learning go hand in hand.
Beyond the simple joy of crafting, these DIY Santa projects provide an opportunity for bonding and creating lasting memories with your children. They also make great DIY Christmas gifts for friends and family.
Looking for more crafts? Check out these snowman crafts and these Christmas crafts for kids.
For more Santa fun, check out these Santa Coloring Pages, Free Printable Letters to Santa and these Christmas Wish List Printables!
Now, grab your glitter, paper, and paints and make Santa come to life one craft at a time!
Jump to:
More Christmas Fun For Kids